Treatments and Services
Hybrid Heart Procedures
What are hybrid heart procedures?
This approach uses both heart surgery and cardiac catheterization during the same procedure. The heart (cardiac) surgeons and interventional cardiologists at Seattle Children's work together on hybrid procedures for children with complex heart problems. Their goal is to get the best results for your child in a way that is easier on the body than open-heart surgery.
Hybrid procedures can be lifesaving for babies or children who are too sick or too small to go through open-heart surgery. We also use this method for children past infancy if it is the best way to reach the part of their heart that needs treatment.
What happens during hybrid procedures?
The cardiac surgeon makes cuts (incisions) to provide access to your child's heart or a major blood vessel, like the aorta. Then, the surgeon and cardiologist work together to perform other steps your child needs. These may include steps like putting in a device to close a hole in the heart or placing a stent to improve flow through a blood vessel. Often, this approach means your child can get complex treatment without needing to be on a heart-lung bypass machine.
What's special about the experience at Seattle Children's?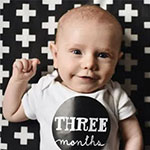 "He is doing so well. He's such a happy baby who is super smiley and interactive. He is breathing normally and growing like any other child his age."
– Chelsie McKinney, whose son Rowen had a hybrid procedure to repair his heart at Seattle Children's when he was only 2 months old
What services do you offer?
Seattle Children's Heart Center doctors design hybrid heart procedures to meet the needs of each child we treat. Here are some of the procedures we offer.
Scheduling an Appointment With the Heart Center
Who's on the team?
These doctors from the Heart Center work together on hybrid procedures.
Related Links
Telemedicine at Seattle Children's
You may be offered a telehealth (virtual) appointment. Learn more.
Paying for Care
Learn about paying for care at Seattle Children's, including insurance coverage, billing and financial assistance.