Treatments and Services
Heart Surgery
Why are heart surgeries done?
Seattle Children's pediatric heart surgeons do surgery to treat heart defects in 2 state-of-the-art operating rooms (ORs) in our new surgical building. Our mission is to provide the safest surgical care and best possible outcomes for every child we treat.
Procedures range from simple, like closing a hole in the heart or tying off blood vessels, to complex, like switching vessels or repairing or replacing heart valves.
Some heart defects can be fixed with cardiac catheterization procedures, but many conditions still require surgery.
Most heart surgeries are done to make blood flow in and around the heart as normal as possible so a child can live a long and active life.
Babies born with complex heart defects may need a few surgeries, sometimes over many years. This includes children with defects that keep 1 of the heart's 2 pumping chambers (ventricles) from working. These children receive compassionate, comprehensive care through our Single Ventricle Program.
Other less common surgeries include:
Putting in (implanting) a mechanical pump (

ventricular assist device

) to support the heart while waiting for a transplant or to give the heart a chance to rest and heal

Heart transplant

, when the heart cannot be repaired and is failing
Forest B video tour: Growing for Future Grown-ups (Video. 3:48)
Your child's heart surgery will take place in 1 of Seattle Children's new ORs dedicated to cardiac care.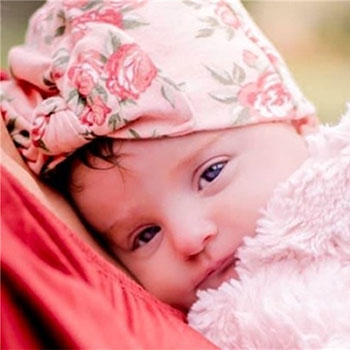 "The way I look at it, is if they can get through a heart surgery at just a few days old, and continue to go through surgeries in their life, there's not a thing that can stop them — these are unstoppable kids."

– Sierra Landman, whose daughter Nevaeh had her first surgery at Seattle Children's at just 7 days old
Scheduling an Appointment With the Heart Center
Who's on the team?
The heart surgery team at Seattle Children's includes board-certified pediatric cardiac surgeons, cardiac anesthesiologists, fellows, cardiac nurses, cardiac nurse practitioners, cardiac intensivists and cardiopulmonary perfusionists. These experts work closely with others on the larger Heart Center team to ensure your child gets the care they need before, during and after surgery.
Our heart surgeons perform operations at Seattle Children's and at MultiCare Mary Bridge Children's Hospital in Tacoma and University of Washington Medical Center as part of our regional cardiac surgery program.
Physician assistants and nurses who specialize in childhood heart conditions work closely with the surgeons to care for your child.
"You wouldn't know about Bowen's rocky beginning if it wasn't for the scar on his chest. He's a smiling, outgoing boy with no limitations. As a parent, you just have to remember there's always hope."

– Emily Warren, whose son Bowen was born with 3 heart defects
Related Links