Heart Center
Why Choose Us
Outcomes That Are Among the Best in the Nation
In 2020, U.S. News & World Report once again named Seattle Children's among the nation's best pediatric hospitals. Our Heart Center is among the top-ranked programs of its kind in the United States, which means your child will be cared for by the very best.
Whether your child needs a simple heart repair, a complex procedure or a transplant, our surgical outcomes are among the best in the nation year after year.
Our pediatric cardiac surgeons perform more than 500 procedures yearly. Each has deep experience operating on babies, children and teens with a wide range of heart conditions.
We have one of the busiest pediatric heart transplant centers in the country — with one of the highest 3-year survival rates. Optum's Clinical Sciences Institute has named our program a Center of Excellence.
Seattle Children's has an international reputation for developing tools and programs to improve the quality of care your child receives. We use these to measure and learn from our results and always build on our success.
See more of our outstanding statistics and outcomes.
Experts Working Together, Ready to Partner with You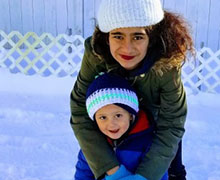 Our more than 40 pediatric

cardiologists

have experience diagnosing and treating every kind of heart problem. Whether your child's heart condition is mild or critical, we offer any needed cardiac care in a child-focused, healing environment.
We will discuss your child's condition and treatment options in ways you understand. Working closely with you and your child's referring physician, we will create a treatment plan to meet your child's unique needs.
We will coordinate your child's care with any other pediatric specialists they need at Seattle Children's. We often coordinate with experts in neurodevelopment, nutrition, feeding therapy and other clinics and programs.
Everyone on the Heart Center team — doctors, surgeons, nurse practitioners, cardiopulmonary perfusionists and many others — pair their high skill level with a strong commitment to helping your child live a full and active life.
Complete, Lifelong Cardiac Care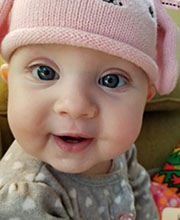 Dealing with heart disease can be scary and stressful. We have many resources, from financial to spiritual, to support your child and your family and make the journey as smooth as possible. We often help families with logistics like finding a place to stay if they are coming from outside the Seattle area.
If you are pregnant, learning more about your baby's heart problems gives you more time to make decisions and plan care. The cardiologists in our Prenatal Diagnosis and Treatment Program can make fast, accurate diagnoses of

congenital

heart defects as early as 14 weeks' gestation.
If you have a prenatal diagnosis, we bring together a team of specialists to meet your needs through pregnancy, safe delivery and for your newborn's care.
Our Arrhythmia Program provides comprehensive treatment and evaluation to children and teens with heart rhythm problems from the simple to the complex.
We work with the University of Washington to provide an Adult Congenital Heart Disease program to protect your child's long-term health as they grow and transition to adulthood.
Advanced Treatments, Compassionate Care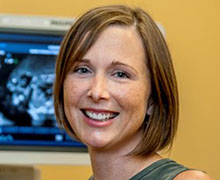 We provide comprehensive care for pediatric heart failure — including medicines,

pacemakers

, mechanical pumps (

ventricular assist devices

) and surgery — that can help delay or avoid a heart transplant.
If your child is born with a complex heart defect, we will work with you to create a personalized repair plan. Your plan is informed by the most advanced imaging techniques, like cardiac

MRI (magnetic resonance imaging)

,

CT (computed tomography)

,

echocardiography

and

3-D imaging

.
In our pediatric Cardiac Intensive Care Unit, we offer the most specialized care and advanced technology available, along with comfort and privacy for you and your child.
If a child's heart or lungs fail, their best chance at survival may be a heart-lung machine called extracorporeal membrane oxygenation (ECMO). Our ECMO team has some of the nation's best outcomes. We are studying ways to reduce the inflammatory impact of being on ECMO and improve outcomes over the long term. With 1 of the only mobile ECMO programs in the country, we can bring critically ill patients to Seattle Children's across great distances.
Innovations That Improve Children's Lives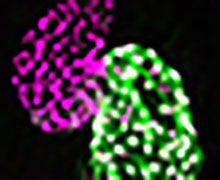 Seattle Children's was the first hospital in the Northwest to establish a team dedicated to pediatric

interventional catheterization

and

electrophysiology

procedures, many of which were developed here. Our cardiac catheter experts are developing more ways to replace or augment heart surgery. Their less-invasive techniques reduce complications and help children recover faster.
Heart doctors at Seattle Children's are leaders in using new techniques, such as hybrid procedures, for children with complex heart problems. This approach combines surgery and

cardiac catheterization

. Hybrid procedures can be life saving for babies who are too sick to go through open-heart surgery.
We have one of the most comprehensive

ventricular assist device

(VAD) programs in the nation. Seattle Children's is 1 of only 2 sites on the West Coast selected for the Pumps for Kids, Infants and Neonates (PumpKIN) trial. It tests a new mechanical heart-assist device for very young children and newborns. Offering a wide variety of VADs means we can choose the device that best meets your child's needs.
Seattle Children's Heart Transplant program was the first and remains the only program in our region to offer innovative treatments that include ABO blood group–mismatched transplants so babies do not have to wait as long for a transplant, and tissue typing, blood banking and immune-system treatments, so children who otherwise would not qualify for a heart transplant can be successfully transplanted.
Learn more about our research and clinical studies.
We're Here for You When You Need Us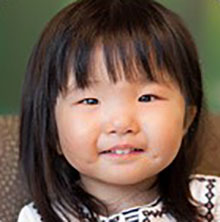 We offer same- or next-day appointments for urgent cases. For most other needs, we offer appointments within 7 days.
For your convenience, our heart doctors see patients in many locations. Our outreach program stretches from our main campus in Seattle to the Arctic Circle. We offer prenatal diagnosis and management at sites in Washington, Alaska and Montana.
Telemedicinelets us connect with you at home. We continue to expand use of telemedicine to reach more families across the vast region we serve — nearly 1 million square miles in Washington, Alaska, Montana and Idaho. We can also provide expert, compassionate telehealth second opinions to any family in the United States.
Many children and families travel to Seattle Children's for heart surgery. We help you coordinate travel and housing so you can stay focused on your child. We have lots of experience helping families make the transition back home safely.
Our expert cardiac surgeons also perform surgery at Mary Bridge Hospital as part of the Seattle Children's and Mary Bridge Regional Cardiac Surgery Program. This is another way we bring care closer to families in or around Tacoma.
The Second Opinion That Saved Briella's Life
Read how a second opinion and treatment at Seattle Children's transformed a devastating diagnosis before birth into hope for a bright future.
Contact Us
Contact the Heart Center at 206-987-2515 for an appointment, second opinion or more information.
Providers, see how to refer a patient.