Patient Ambassadors
Meet Carmen

From Brain Surgery to Valedictorian: Our Daughter's Journey to be Seizure-Free
By Carolyn and Steve Conforti, Carmen's parents
Our journey with our daughter Carmen began Labor Day weekend 2003 when we noticed she wasn't acting like the happy, attentive 3-year-old we knew so well. We decided to take her to our pediatrician, and hours later we were at the Seattle Children's emergency room waiting for Carmen to be evaluated for a possible brain tumor.
It took a week to confirm the diagnosis that Carmen had a tumor in her brain causing a type of epilepsy that was complicated and difficult to control with medication. By the time she was diagnosed, Carmen was having up to eight seizures a day and the neurology team was trying different medications to subdue them. Even if her doctors found the right medication, we knew she would have to manage the varying side effects for the rest of her life.
The other option was to surgically remove the part of Carmen's brain where the tumor lived. Pediatric neurosurgeon Dr. Jeff Ojemann, who came to know our family, our approach to life and who we were as parents, explained the risks of the delicate procedure to remove the tumor, which was next to Carmen's brainstem. Beyond potentially affecting her vision, we learned that the space between the tumor and the brainstem was as thin – and about as strong – as plastic wrap.
One of the hardest realizations was knowing the decision to continue with medication or have surgery wasn't Carmen's. At 3, she would have to live with the treatment option we decided was best. We could see that with every part of her being she had the potential to do great things in life. After endless conversations with our care team, we decided that surgery's potential to rid her of the burden of seizures and give her the ability to live a full life was worth the risk.
A 10-hour run to the end zone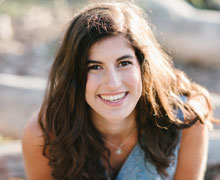 Five months after Carmen's first epileptic seizure, we drove to the surgery that was going to change her life forever.
Prior to surgery day, the only thing Carmen requested was to have a particular anesthesiologist. Throughout all the MRIs, this doctor had made Carmen feel confident and safe, but we wouldn't know if she would be our anesthesiologist until we arrived. Carmen was thrilled when she walked into our room, looked straight at Carmen and said, "It's a great day for surgery!"
Right before Carmen was wheeled into the operating room – just as our hands parted from hers – we picked up her favorite blanket and told her it would be waiting for her when she came out of surgery. The anesthesiologist looked at us and said, "We'll take as good care of Carmen's blanket as we will of her," and let us put the blanket back at her side.
Throughout the day we got calls from the operating room. When Dr. Ojemann described the surgery to us, we imagined it like a football game, where carefully designed plays had to be executed to eliminate various risks and continue pushing forward. During one phone call, we asked the nurse if she could see Carmen's brain. She said, "Yes! I can see it up on the screen and it looks really healthy!" What a surreal moment – the nurse was actually looking at our child's brain.
Before we got to see Carmen, Dr. Ojemann came to speak with us. He pulled off his surgical mask and said, "It went great!" We could see in his eyes and expression that he had just given Carmen the chance at a life without seizures. Dr. Ojemann had scored his equivalent of a touchdown.
"When I think back on our experiences at Seattle Children's, one of my most vivid memories was the moment we walked through the parade of staff members and families, clapping, waving and wishing us well as we left the Pediatric Intensive Care Unit."
Life without epilepsy
Carmen had surgery on a Tuesday. On Wednesday, we left the intensive care unit, passing through a receiving line of well-wishers – parents, nurses, doctors and other team members – who lined up to acknowledge our family's huge milestone. As we walked down the hall toward the medical unit, waving at all our supporters as they clapped and wished us well, we knew that saying yes to Seattle Children's, yes to surgery and yes to being brave was the best decision we ever made.
On Friday we went home. And 15 years later, what stands out most is how everyone who cared for Carmen treated her as if she was their own child.
Watching Carmen find her passion for volleyball, graduate as the high school valedictorian and go on to college are moments that might never have been possible. Because of the surgery, Carmen can define her own path today. The team at Seattle Children's lived up to their mission and allowed our daughter to live her healthiest and most fulfilling life possible.
Meet More It Starts With Yes Patient Ambassadors
About It Starts With Yes
It Starts With Yes: The Campaign for Seattle Children's is a bold initiative to partner with our community and deliver on our shared vision to transform children's health for generations to come. With your generous support, we can envision a day when we can say yes to hope, care and cure for every child. See what your yes can do and donate today.