Philanthropy Ambassadors
Meet Makenna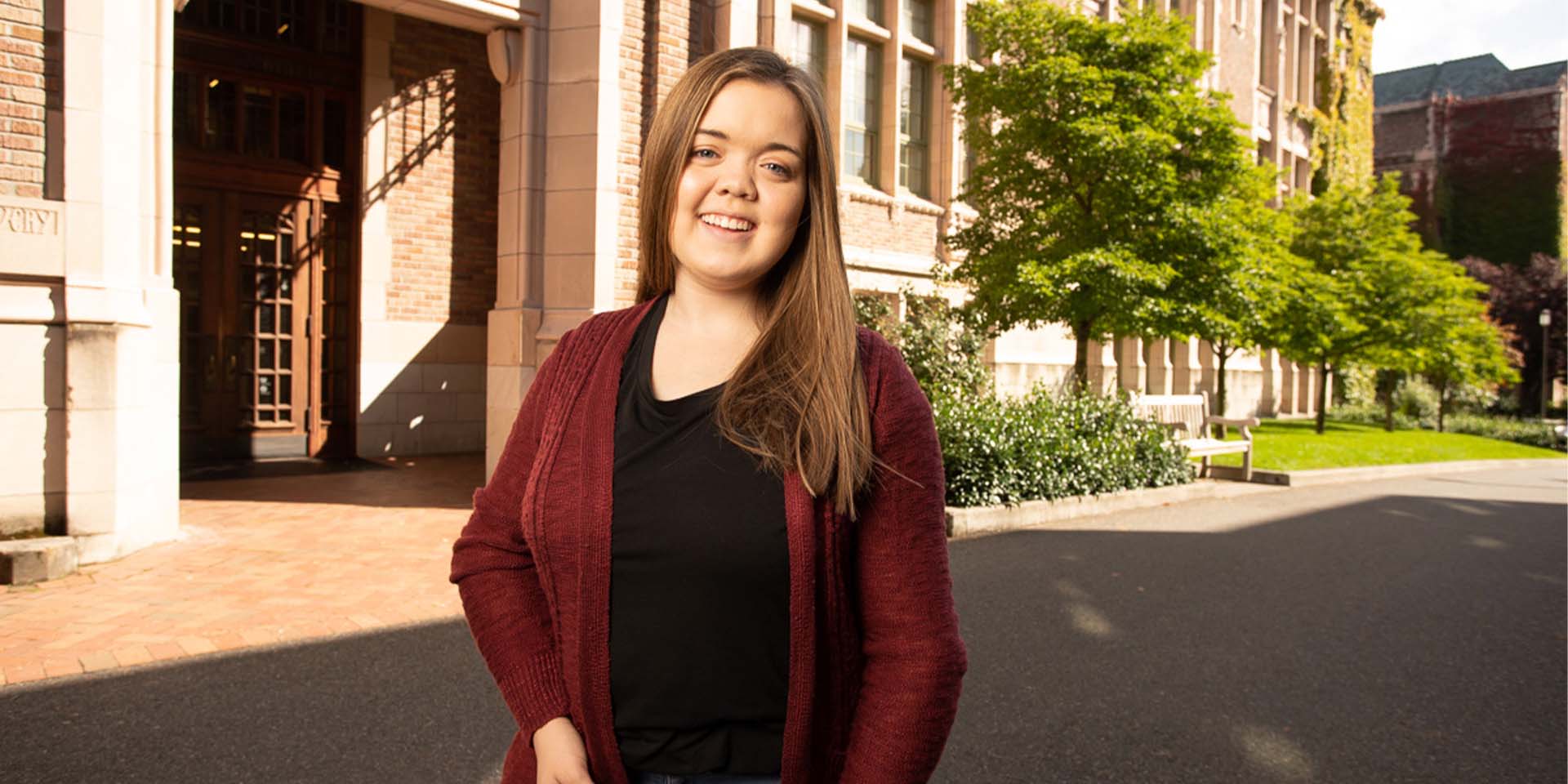 Out to Change the World: How Seattle Children's Inspires My Life of Philanthropy
By Makenna Schwab, patient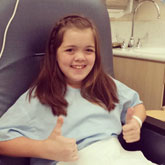 Hi! I'm Makenna Schwab. I'm a high school freshman from Wenatchee, Washington. I love hanging with friends, reading and being class secretary. My mom jokes that sarcasm is my second language, but it's really just that I love to laugh. I'd say I'm a pretty typical teenager except for one major thing: I have two homes – and one of them is Seattle Children's.
I was born with Larsen syndrome, a rare connective tissue disorder that causes bone dislocations and affects my airway, spine and joints. I had my first appointment at Seattle Children's when I was a week old, and I've been a regular ever since. I feel lucky that we live only a few hours away from one of the best children's hospitals in the country. From the start, my doctors knew how to help me because they'd treated other kids like me – kind of a big deal because Larsen syndrome only affects 1 in 100,000 people.
I've had 15 surgeries in 15 years, but two of them stand out from the rest. When I was in the third grade, my spine was curving so much it was collapsing my lungs. I felt very sick and it was hard for me to breathe. My doctors were kind of nervous to put me under anesthesia because I couldn't breathe very well, but at that point they kind of had to. They did a spine reconstruction and it went awesome! Afterward, I could breathe again and I was extremely grateful because without that surgery I would not be here to tell this story.
"Seattle Children's really cares about me. My team treats me like family and I always have a voice in my treatment plan."
The second big one was a major leg reconstruction that allowed me to walk again and made me pain-free for the first time in my life! Dr. Vince Mosca, my surgeon and longtime friend, had been working to try to straighten my left leg to give me more mobility, endurance and independence. When I turned 14, I was done growing so he decided to try a more permanent solution. Leading up to the surgery, it felt like my knee was slipping on its axis when I tried to walk and it really, reaIly hurt. I could only stand for a few minutes at a time, and I had to use my power-chair to get around most of the time.
But guess what? The surgery went awesome! When my nurses asked, "So how is your pain today?" it was so amazing to be able to say, "I don't have any!" I've dealt with physical pain my entire life, and I have never been able to say that before. And now I can walk more and use my power-chair less.
My nurses and doctors were just as excited as I was that the surgery was such a success. That's what I love about Children's – they treat you like family because you are, and it's why I wanted to give something back.
Rousing kids to change the world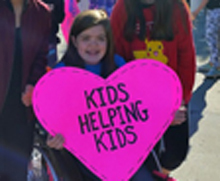 When I was 7 years old, my mom and I were driving home from Seattle Children's and I said I wanted to do something for the hospital that gives so much to me. We decided to hold a bake sale and open a lemonade stand to raise money.
That first year we raised $3,000, and a matching sponsor brought our total to more than $6,000. I got my first taste of fundraising, and now it's my favorite thing to do because it feels so good to create positive change from the challenges I face.
Since then, I've held Seattle Children's fundraisers every year, finding new and creative ways to help kids in the hospital. When I was given a wish by the Make-A-Wish Foundation, I asked my favorite actor, Chris Pratt, to join me and help with my fundraising projects. Last year we collaborated on a movie contest for Jurassic World: Fallen Kingdom and raised $828,000 for Seattle Children's Orthopedics Department! This was way beyond any of our expectations and it blew me away 100%. I still can't wrap my mind around it.
My goal is to give kids hope and encourage them to find their voices to bring about the positive changes they want to see happen. For me, having Larsen syndrome is a huge blessing in disguise because without it, and without going to Seattle Children's, I would not be half the person I am. I wouldn't have the experiences or the knowledge that help me inspire kids to dream big.
Just because we're kids doesn't mean we can't change the world – because we so can.
An Update on Makenna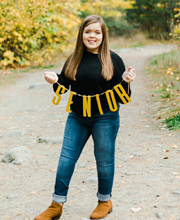 Makenna is now 18 and ready to continue taking the world by storm.
Although starting her senior year of high school in the middle of a pandemic was less than ideal, Makenna faced the situation with the same poise and positive outlook she's had her whole life. She's been thankful for the time with her family, especially playing card games and watching "Hamilton" with her 13-year-old brother.
For her senior year, Makenna was voted student body president of her school. In January 2021, she returned to school in person without the use of her power scooter – a huge step in her life she never thought was possible.
In addition to her busy school schedule, Makenna has raised more than $1.2 million over the last decade to support several nonprofit organizations, including Seattle Children's. The young philanthropist has also collected thousands of toys and donated hundreds of "Mak-packs" filled with food and supplies for Seattle Children's patients and families.
Makenna will head to college in the fall. Although she has not chosen a school yet, she looks forward to the journey ahead. She plans to study communications and continue her work in the nonprofit world.
"I'm excited to expand my current repertoire of knowledge and grow in what I already know," says Makenna, a self-proclaimed social butterfly. "I can't wait to learn new things and meet new people."