Center for Immunity and Immunotherapies
About the CIIT
The Center for Immunity and Immunotherapies (CIIT) at Seattle Children's Research Institute brings together a dynamic group of distinguished experts across multiple disciplines to solve some of the immune system's most complex problems. Many of our researchers treat patients in the Immunology, Rheumatology and other clinics at Seattle Children's Hospital. Our ultimate goal is to apply what we learn to advance the care of our patients.
Our research extends full-circle, rapidly evolving from clinical questions to laboratory-based investigation and back to patients in the form of improved diagnostic tools for primary immune deficiency and autoimmune diseases, advanced therapies for genetic disorders, innovative vaccine strategies and enhanced immune monitoring techniques.
Harnessing the Immune System's Healing Potential
We begin with the premise that a child's immune system has vast healing potential. We focus on harnessing that potential by manipulating the immune system to treat pediatric diseases, including immune deficiency, autoimmunity, allergies, organ transplant rejection, infections and cancer. As part of this work, we are improving the molecular definition and diagnosis of immunological disorders, developing disease-specific cell therapies and stem cell transplantation approaches, modulating immune function through small-molecule therapeutics and working to cure immune deficiencies through cutting-edge gene therapy and gene repair.
Working Collaboratively to Achieve Improved Health and Better Outcomes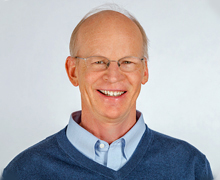 Dr. David Rawlings, director of the Center for Immunity and Immunotherapies, leads a distinguished group of experts who are searching for improved diagnostic tools for immune diseases and developing advanced therapies for genetic disorders. Our faculty also works closely with the members of the University of Washington Department of Immunology.
Because the challenges are exceedingly complex, we search broadly for answers. For example, we led the Northwest Genome Engineering Consortium and we participate in other collaborations that leverage the strengths and broad expertise of our investigators and of collaborators at prominent academic and biotech research groups here and around the world. We are actively recruiting researchers who are leaders in the field – as well as graduate students, postdoctoral researchers and technicians with outstanding scientific talent – to join our thriving research community and complement our existing expertise by bringing new approaches, innovations and capabilities.
Above all, we are motivated by our patients' courage and are committed to helping them achieve improved health and better outcomes.
Read more about the center's research programs.