Unlocking the Mystery of COVID-19 in Children
At Seattle Children's, our goal is to use our comprehensive pediatric research program to address the burden COVID-19 presents to children and families.
Identifying Therapies and Preparing for the Future
Today, our internationally recognized researchers are working collaboratively across scientific disciplines to examine the coronavirus from all angles so we can understand why it affects children differently than other populations. What we learn will help reduce the overall impact of the COVID-19 pandemic. Insights will also allow us to prepare for a potential repeat outbreak of COVID-19 or another novel respiratory virus that targets children and other vulnerable populations.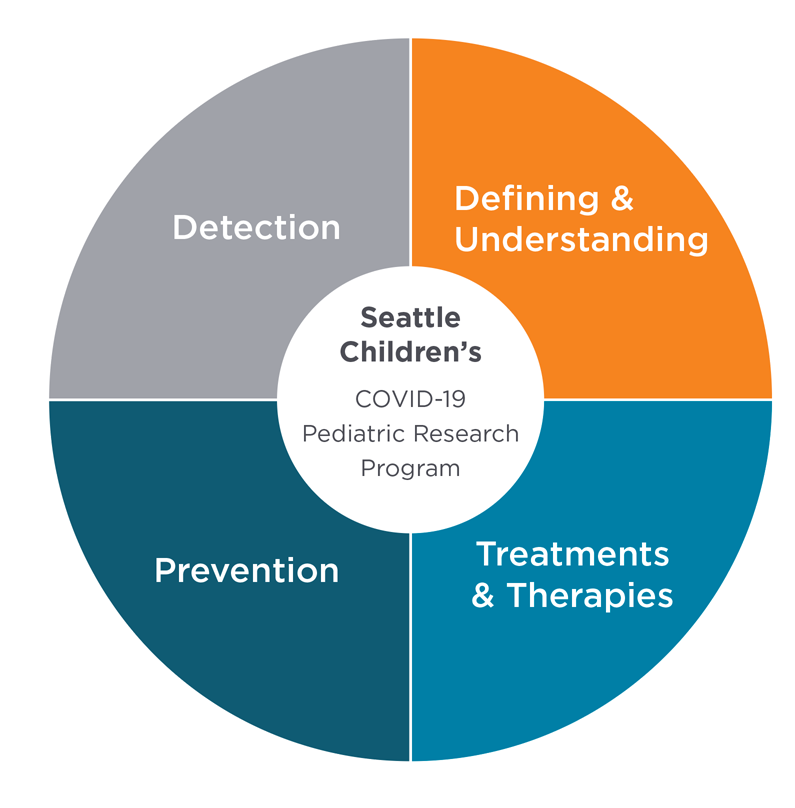 Our broad range of healthcare experts and scientists in areas like epidemiology, diagnostics, immunology, infectious disease, vaccine development and mental health has enabled Seattle Children's to make major breakthroughs in areas such as cancer, cystic fibrosis, infectious disease and autoimmune disorders. We are now using our interdisciplinary approach to address COVID-19.
There are so many things we don't yet know about COVID-19, and we are working quickly to find the missing pieces to complete the mosaic. With the largest pediatric infectious disease research program in the U.S., Seattle Children's is making swift progress in defining and detecting the virus so treatments and therapies can be developed.
With more than 50 COVID-19 research studies underway, our researchers are searching for answers that could result in major scientific breakthroughs that save lives and slow the spread of the virus.
Learn about our COVID-19 research in the areas of detection, defining and understanding, treatments and therapies, and prevention.
Interested in Partnering With Us?