Craniofacial Outcomes Research and Epidemiology (CORE) Group
Team Members
Carrie Heike, MD, MS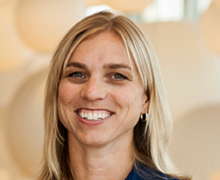 Dr. Carrie Heike is an attending physician at Seattle Children's Hospital and associate professor in the Department of Pediatrics at the University of Washington School of Medicine. She has a passion for providing clinical care to children with craniofacial conditions. Her research focuses on the epidemiology of craniofacial conditions, clinical outcomes, and quality improvement.
Heike is currently participating on several a multi-center studies to investigate the etiology and improve clinical outcomes for individuals with craniofacial microsomia. She also has a special interest in partnering with researchers, clinicians, advocacy group leaders, children with craniofacial conditions and their families to optimize the healthcare experience for children with craniofacial conditions.
Kelly Evans, MD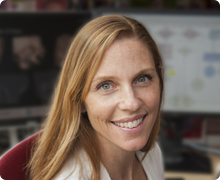 Dr. Kelly Evans is an assistant professor in the Department of Pediatrics at the University of Washington School of Medicine and an attending physician at Seattle Children's Hospital. She enjoys caring for individuals with uncommon and sometimes complex conditions and is inspired by the opportunity to work with a team of colleagues, patients and families aligned towards a common goal. Her research focuses on sleep and breathing in children born with craniofacial conditions, with the goal of improving outcomes.
Evans's current research focuses on children born with micrognathia, glossoptosis and cleft palate, also known as Robin sequence (RS). Her goals include improving the understanding the clinical characteristics in RS and identifying risk factors that may play a role in causing children to be born with the condition. She partners with international team members, patients, and families on this research. She also collaborates on several quality improvement projects related to cleft-related treatments, and airway safety for children with craniofacial conditions.
Laura Stueckle, MPH
Laura Stueckle is a clinical research supervisor at Seattle Children's and oversees research projects in the Craniofacial Center. The studies she is currently working on include Infants with Orofacial Clefts: Development and Validation of an Observer-Reported Outcomes Instrument (iCOO); Craniofacial Microsomia: Accelerating Understanding of the Significance and Etiology (CAUSE); and Clinical Effectiveness of Late Maxillary Protraction in Cleft Lip and Palate. Laura has been working in research since 2006 and joined the Craniofacial research team at Seattle Children's in 2010.
Albert Hsu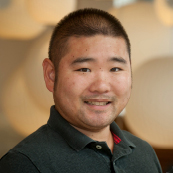 Albert Hsu began working at Seattle Children's in 2007 after graduating from Washington State University, where he earned a BS in psychology. He has worked with a number of principal investigators on a wide range of research topics such as public transportation, physical activity interventions for preschoolers, and treatment for youth concussion.
Kristen Daniels
Kristen Daniels has been a data manager in the field of children's health care research since 2000 and has been with Seattle Children's since 2008. She has worked on a number of projects involving Seattle Children's Craniofacial Clinic including studies on craniosynostosis; plagiocephaly; cleft lip and palate; and craniofacial microsomia. She has a master of library and information science degree from the University of Washington.
Sara Kinter
Sara Kinter is a speech-language pathologist with the Craniofacial Center where she serves as the clinical lead for the craniofacial speech disorders/velopharyngeal dysfunction program. She obtained her MA in speech-language pathology from Northwestern University and is currently working on her PhD in epidemiology at the University of Washington. Her research interests focus on speech outcomes in children with craniofacial conditions, specifically whether different surgical techniques result in improved post-operative outcomes. Outside of work, she enjoys spending time with her family in the beautiful Pacific Northwest.
Angela Mills
Angela Mills joined the team as a clinical research coordinator after working with both the CORE and PCAR teams at Seattle Children's Research Institute. She received her Bachelor and Master of Music degrees in cello performance from Manhattan School of Music and comes from a career in arts administration. After moving to Seattle and taking time to raise her two young daughters, she was eager to venture back into the workforce. Her interest in pediatric clinical research and medical care is deeply tied to her mother, a former PICU/NICU nurse.
Erik Stuhaug
Erik Stuhaug is a medical photographer and imaging specialist with the Craniofacial Center and regularly assists with a variety of research projects throughout Seattle Children's Hospital. In addition to medical photography, he specializes in multi-lens 3-D digital stereophotogrammetry in both research and clinic environments. He has won numerous awards for his fine art and editorial work, including honors from Nikon USA and Artween. His photographs are held by a number of private collections.