Patient Websites at Seattle Children's
Websites for Patients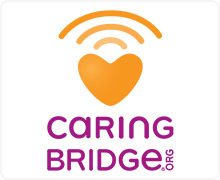 Families at Seattle Children's can create a free, personal website that helps you stay in touch with family and friends during your child's health journey.
Family and friends can stay informed without overwhelming you. Plus, they can post messages, photos and videos of support straight to your site. Your site also helps you coordinate care and organize daily tasks.
How to create a patient website:
Follow the simple steps to start a site.
In your site settings, choose "Washington" and "Seattle Children's" from the list of facilities. Click "Save Changes."
Tell your friends and family about your new site.
For more information, come to the Family Resource Center, River zone, level 7, or call 206-987-2201.
About Your Privacy
This service is provided by CaringBridge. Children's does not provide any patient information for this service.
You have complete control over the privacy settings, so your site is as private or public as you want it to be.
Learn more about Seattle Children's privacy policy and the CaringBridge privacy policy.