Nursing at Seattle Children's
Compassionate, Caring, Excellent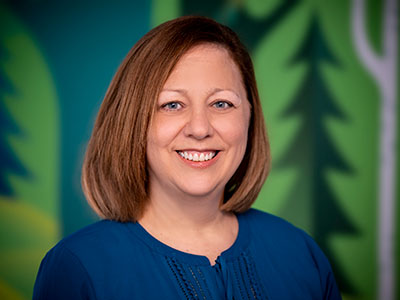 I am honored to work alongside an incredible team of compassionate, caring nurses at Seattle Children's. Without their commitment to our patients and families, we couldn't be successful in fulfilling our mission and vision.
Seattle Children's nurses embody our organization's values of compassion, excellence, integrity, collaboration, equity and innovation. The impactful care they provide and their drive to improve are reflected in our many awards and honors, especially in our Magnet designation for excellence in nursing services. In 2018, we were recognized for our third consecutive Magnet designation.
I invite you to learn more about nursing at Seattle Children's by browsing the pages in this section, and by reading our nursing annual report.
Our Professional Practice Model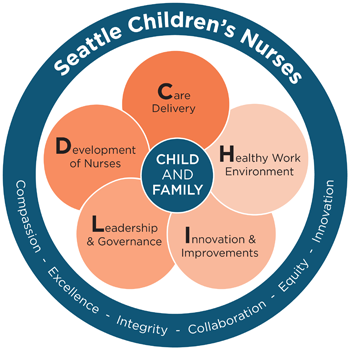 Our professional practice model, using the acronym CHILD, has five core elements:
Working at Seattle Children's
To reach our goals, we are committed to recruiting and retaining the best nurses. We invite you to search our current job openings.
Seattle Children's provides opportunities for our nurses to learn and grow in an innovative environment while being in full partnership with other providers on multidisciplinary teams. We support and engage our nursing staff with training and educational opportunities, state-of-the-art-facilities and equipment, shared governance and comprehensive benefits.
When hiring, we look for nurses who share our passion for family-centered care and who practice at the top of their profession. Whether you are a new nursing graduate eager to participate in our healing environment, or a seasoned professional committed to advancing the practice of nursing, we welcome your application.
A Nurse's Introduction to the Cardiac Intensive Care Unit (CICU)