Fundraise for Seattle Children's
Create a Fundraising Page
How It Works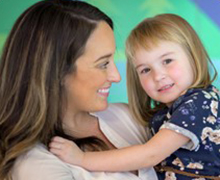 A personal fundraising page (PFP) is a web-based platform that invites your donors to give online. Each page can benefit one fund of your choosing at Seattle Children's and provides an area for you to share your story and photos. With a set goal for each page, a scrolling donor list and a thermometer that fills as you reach your total, a PFP will engage those who give to your page as they help you reach your goal!
Seattle Children's will issue an individual tax-deductible receipt for each completed gift made by a donor to your page. Utilizing a PFP is an effective way to raise funds for Seattle Children's without having to keep track of totals. They can easily be shared to social media pages, have no minimum required goals and can be used year after year.
Get Started
Decide what hospital area or research program you want to support and choose a template that is right for you. When your page is finished, contact us with the final URL of your page and then begin fundraising!
Featured Fundraising Page Templates
Gifts to greatest needs help Seattle Children's provide outstanding patient care, support research into groundbreaking treatments and ensure all children in our region receive the medical care they need.
You can help Seattle Children's keep its founding promise to the community: caring for all children in our region regardless of families' ability to pay.
Give to the Research Discovery Fund and propel research forward that is at the tipping point of a breakthrough, attract top scientists or expand our facilities.
Other templates
Questions?
Email us and we'll be happy to help.
Fundraising Spotlight
Kat's Crew Takes Aim at Sarcoma
Up until last spring, Kat Tiscornia was a typical 8th grader. After she was diagnosed with Ewing sarcoma, a rare type of bone cancer, she set her sights on beating it – and on asking for donations to help all children with the disease. Since then, Kat has used a fundraising page to raise more than $400,000 for sarcoma research. Thank you, Kat!
Patty Riley Uses Her "Second Chance" for Good

Thank you to our friend Patty Riley for creating an online fundraising page to support Seattle Children's Cancer Center. With over $8,000 in donations, Patty is making a difference for an important cause!