Fundraise for Seattle Children's
Create a Fundraising Page

How It Works
An online fundraising page is a web-based platform that invites your donors to give online. Each page can benefit one fund of your choosing at Seattle Children's and provides an area for you to share your story and photos. With a set goal for each page, a scrolling donor list and a thermometer that fills as you reach your total, an online page will engage your supporters as they help you reach your goal!
Seattle Children's will issue an individual tax-deductible receipt for each completed gift made by a donor to your page. Utilizing a fundraising page is an effective way to raise funds for Seattle Children's without having to keep track of totals. They can easily be shared to social media pages, have no minimum required goals and can be used year after year.
Get Started
Decide which fundraising group you belong to below, and then click the tile to begin fundraising!
Guild Member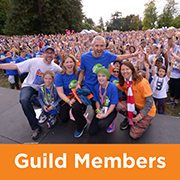 Are you a current member of a Seattle Children's Guild? Whatever the occasion may be, your birthday, an event, or just because, you can host an online fundraising page to support your guild!
Celebrate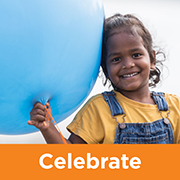 These pages are a perfect way to commemorate special occasions or create a special tribute page for a loved one.
Host an Event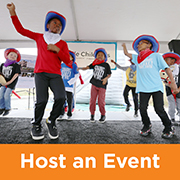 These pages are a perfect way for community members to host a virtual fundraiser, offer an online giving page for an event, or gather friends and coworkers to fundraise just because.
Virtual Fundraising Event Resource Guide
Are you hosting a virtual event benefiting Seattle Children's? Checkout our Virtual Fundraising Event Resource Guide for tips, tricks and best practices that will help make your online event a success!