Odessa Brown Children's Clinic
About OBCC

Seattle Children's Odessa Brown Children's Clinic (OBCC) provides medical, dental, behavioral health and nutrition services for babies, children and teens — regardless of a family's ability to pay. We are a medical home for our families and so much more. We provide coordinated, whole-person care that addresses root causes of illness — social, economic and environmental. Our team reflects the communities we serve and advocates for their well-being.
Since 1970, OBCC has offered quality care with dignity at our clinic site in the Central District (OBCC Central District). Our second clinic location (OBCC Othello), which opened March 2022 near the Othello Link light rail station, is closer to the 75% of OBCC families who have moved to south Seattle and south King County for more affordable housing. The clinic is located within Othello Square, an urban community concept on 3.2 acres that offers complementary services, partners and residences. These include an economic opportunity center, computer lab, charter school, early learning center and mixed-income housing.
OBCC Central District will be renovated in the near future and remain a trusted fixture in the Central District. To reach patients where they are, we also have clinics in 7 neighborhood schools.
"My grandkids' doctors take the time to find out what's going on in their lives, not just in their bodies.… I know long after my grandsons are all grown up, I'll stay connected with Odessa Brown — the place that's there for us no matter what."

- Marva Harris, grandma of long-time OBCC patients Jonah and Jeremiah
Our Mission
Odessa Brown Children's Clinic is an enduring community partner with a dedication to promoting quality pediatric care, family advocacy, health collaboration, mentoring and education in a culturally relevant context.
Our Legacy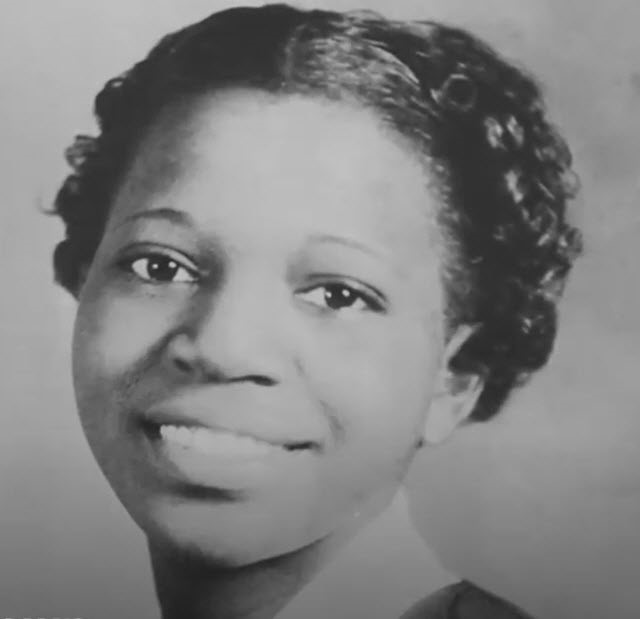 Odessa Brown was born in Arkansas in 1920. During the Great Depression, Brown moved to Chicago and experienced health problems, but she had difficulty getting the care she needed. At one visit to a Chicago area hospital, she was turned away. Brown reportedly said to the staff, "I am Black and poor, but I will leave in peace so that I can keep my dignity."
Years later, at the height of the civil rights era, Brown was raising her 4 children in Seattle. She became a community organizer, fighting to bring quality healthcare with dignity to children in the Central District. Brown died of leukemia in 1969 at age 49. When the new children's clinic opened the next year, a thankful community named it in her honor.
Fulfilling Our Vision
When OBCC first opened, just 1 doctor delivered on Odessa Brown's dream. Today, a team of caring professionals provides medical, dental, behavioral health, nutrition and fitness services at our clinic sites. We serve a diverse community of patients and families speaking more than 30 languages.
We aim to create the healthiest generation of children ever. To do this, we focus on growing wellness rather than just treat generational cycles of illness. In a research and innovation hub at OBCC, Seattle Children's healthcare providers and researchers will partner with families in the community. Together, we will create and assess intervention and prevention strategies that address the early seeds of illness and counteract the challenges of living in poverty.
We have come far, but still have far to go to fulfill Odessa Brown's vision. At Seattle Children's, we are working with humility to listen, learn and take action to become the equitable, anti-racist organization that our patients and families, our team, and our community need and deserve. We recognize there is important work to be done to realize this vision, and we are dedicated to taking the necessary actions to get there.
Odessa Brown Children's Clinic Governance Council
The Odessa Brown Children's Clinic (OBCC) Governance Council works with the OBCC senior medical director to provide strategic leadership of the clinic to achieve equity, diversity, and inclusion priorities. The Governance Council will make recommendations to the OBCC senior medical director regarding policies, procedures, and decisions on using OBCC's discretionary budget. The council ensures that the needs and perspectives of the OBCC community inform decision-making. The council ensures that the OBCC administration implements these community-based decisions and monitors program outcomes. Additionally, the council collaborates with broader Seattle Children's leadership to promote trust with OBCC staff, patients, and the communities that OBCC serves. Click here for more information about the Governance Council.
OBCC Fiscal Year 2022 Report
From changes to our leadership structure to opening a new clinic location, fiscal year 2022 for the Odessa Brown Children's Clinic has been transformational in the advancements in the way we serve our patients and their families.
Learn more by reading the OBCC Fiscal Year 2022 Report.
Contact Us
To make an appointment, call 206-987-7210. We are accepting new patients and will register you before setting up your first appointment.
For behavioral health services, ask your child's primary care provider at OBCC to refer you. Please call 206-987-7260 to request an intake packet.
Telemedicine at Seattle Children's
You may be offered a telehealth (virtual) appointment. Learn more.
Paying for Care
Learn about paying for care at Seattle Children's, such as coverage, billing and financial assistance.