Selasi Dankwa, PhD
Fellow
Dr. Selasi Dankwa's interest in infectious diseases and human health led her to the Harvard School of Public Health where she received her PhD in biological sciences in public health. For her doctoral research, she studied invasion of red blood cells by malaria parasites, a process which is essential to the survival of the parasite in the host. As a postdoctoral scientist in the Smith Lab, she seeks to better understand vascular dysfunction in severe malaria, as well as how parasite genotypes and binding phenotypes relate to the severity of malaria in children. She also enjoys the outdoors, reading and all things sweet.
Luana Dos Santos Ortolan, PhD
Fellow
Dr. Luana Ortolan received her MSc in 2013 and her PhD in 2017 at University of Sao Paulo, Brazil, where she studied the murine model of Malaria-associate Acute Respiratory Distress Syndrome (ARDS), with focus in innate immunity, adhesion and vascular dysfunction in primary lung endothelial cells. In 2018 she joined the University of Iowa, where she did a postdoc studying skin-associated autoimmune disease (alopecia areata). In December of 2019 she joined Smith lab as a postdoctoral scientist to better understand how vascular dysfunction and binding phenotypes relate to the severity of malaria in children. She loves animals and she also enjoy traveling, reading and hiking.
Molly Dols, BS
Research technician I
Molly Dols joined the Smith Lab in June 2018 after completing a BS from Pacific Lutheran University in Tacoma, Washington. She has previously studied the protective function of polyclonal antibodies against HIV-1 infection at the HVTN at Fred Hutch. She is interested in researching infectious diseases and public health. In the Smith Lab, Dols assists in the study of the mechanisms underlying severe malaria. She loves the outdoors, horses and cooking delicious food.
Shawna Stonum
Senior administrative assistant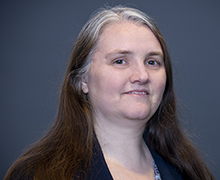 Shawna Stonum began supporting labs at 307 Westlake in December 2017. Shawna has supported staff in both the non-profit and for-profit sectors in a variety of industries, including social services, health care, finance and now life sciences. Her favorite groups of people are those who use their skills to benefit the greater good. Shawna derives great satisfaction in being an integral part of the puzzle that works to potentially save lives and improve the quality of living those lives. Free time hobbies include acrylic painting and spoiling two grandsons.