Team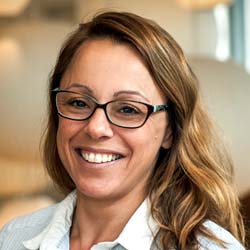 Heather B Jaspan, MD, PhD
Heather Jaspan completed her medical degree and Ph.D. in Cell and Molecular Biology at Tulane in the USA, and thereafter did Pediatrics training at the University of Washington/ Seattle Children's Hospital. Upon completion, she returned to Africa, first to Malawi and then back home to South Africa, where she spent 5 years doing clinical HIV prevention research. In 2008, she returned to Seattle Children's to obtain Pediatric Infectious Diseases subspecialty training, returning to basic science immunology research. She spends a large proportion of her time recruiting cohorts in South Africa, and running laboratories in both Cape Town and Seattle, answering immunological questions around HIV prevention in children via breastfeeding and in adolescents via sexual activity.
Bryan Brown

Acting Assistant Professor

Bryan focuses on identifying biomarkers associated with progression to active Mycobacterium tuberculosis infection. He is also interested in how phages can be used for effective post-exposure prophylaxis to Mycobacteria.

Audrey Bryne

Student Helper

Smritee Dabee

Fellow PhD

Smritee joined the Jaspan lab in 2019 as a postdoctoral research fellow to investigate the interactions among the genital microbiota, sexually transmitted infections, and hormonal contraceptives. She completed her PhD at the University of Cape Town where, as part of a multi-site consortium, she studied the various biological and physiological factors that would put a young woman at a higher risk of acquiring HIV. These included risk factors such as the presence of sexually transmitted infections, bacterial vaginosis, mucosal inflammation and cellular activation, endogenous hormones, and injectable hormonal contraceptive use amongst others. Her current work focuses on the changes in the genital microbiota associated with hormonal contraception initiation, as well as changes that increase a woman's susceptibility to sexually transmitted infections. Outside the lab, she can be found with her nose in a good fantasy/science fiction book or baking.

Colin Feng

Research Lab Supervisor

Colin joined the Jaspan Lab in July of 2019. He got his bachelor's degree in biology from the University of Washington Bothell. He is currently assisting all members of the lab with their projects and experiments. The projects he works on involves studying the microbiota in women and infants. Outside of the lab, you'll find Colin eating a lot or drinking some brews.

Melanie Gasper, PhD

Research Scientist IV

A founding member of the Seattle site of the Jaspan laboratory, Melanie joined the lab in 2015 as a postdoctoral fellow. Her postdoc work aimed to characterize how the vaginal microbiota influences innate immune responses of female genital tract epithelial cells. Prior to joining the lab, she obtained her PhD from the University of Washington where she led an interdisciplinary project aiming to understand how HIV pathogenesis-driven innate immune dysfunction increases susceptibility to mycobacterial infections. She additionally spent a year in Lima, Peru as a Fogarty Fellow, where she studied immunological correlates of immune reconstitution inflammatory syndrome in Peruvian patients newly initiating antiretroviral therapy. Her current work as a research scientist examines innate immune alterations in infants exposed to HIV who remain uninfected, specifically in the context of the BCG vaccination.

Brandon is a Clinician Researcher in the Department of Pediatrics. He is currently investigating interactions between the immune system and bacterial and viral microbiota in the male genital tract.

Donald Nyangahu

Acting Assistant Professor

Don is a research scientist interested in understanding host immune interactions with the gut microbiota. He completed his PhD in Immunology from the University of Cape Town where he studied the influence of the maternal gut microbiota during pregnancy and/or lactation or preconception maternal infections on neonatal gut microbiota and immune development. Don's postdoc continued along this line of research. He is looking at how the gut microbiota in HIV-exposed infants influence vaccine response.