Please visit the Alaska Track homepage for more in-depth information on this track.
What is the Alaska Track?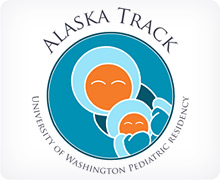 The University of Washington/Seattle Children's Pediatric Residency Alaska Track is a primary care track of our three-year categorical pediatric residency program. This innovative track won the Teaching Program Award from Pediatric Academic Societies (PAS) in 2020, recognizing its excellence in teaching methods, innovations, and adaptability, and being an outstanding pediatric program.
Why did we develop this track?

The University of Washington/Seattle Children's Hospital has the only civilian pediatric residency in the entire five-state WWAMI region. We feel that one of our most important responsibilities is to train pediatricians to meet the primary care needs of children throughout this area. The Alaska Track was created to immerse a group of residents within the rich diversity of experiences that practicing medicine in Alaska has to offer. The track helps residents develop skills in community building, culturally competent care, and maximization of medical resources for patients throughout a vast geographic region.
How will residents spend their time?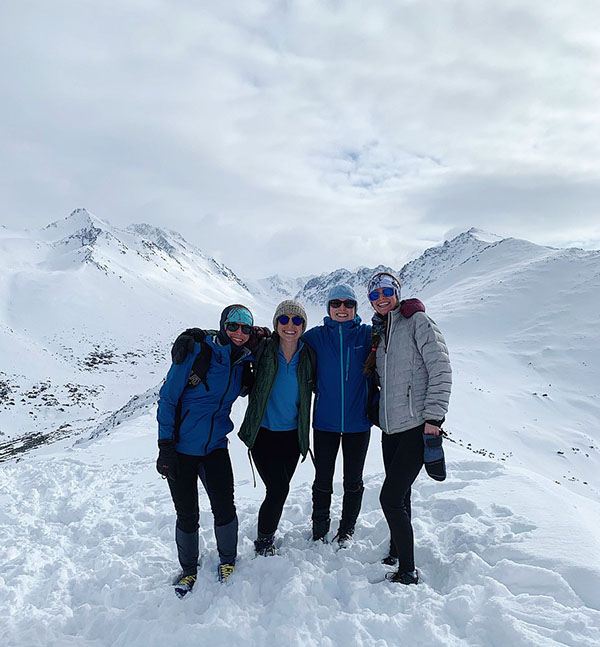 Each year, four residents match into the Alaska track. In each of the three years of residency, residents in the Alaska Track will spend eight months of the year in Seattle and four months of the year in Alaska. Residents experience a full calendar year in Alaska from snowy winters to summers of endless sunshine.
The time in Seattle is focused on inpatient medicine, subspecialty electives, intensive care and ED rotations spread over the three major teaching hospitals that are part of our program. These rotations are completed alongside our categorical pediatric residents.
The time in Alaska is focused on ambulatory rotations in two different practice settings. The sites are paired so that each resident spends two months in one setting that serves a primarily Alaska Native population and two months in one setting that serves the general population. There are 227 Alaska Native tribes, many located in rural regions off the road system, who access medical care in villages, towns, and as far as Anchorage for higher levels of care. Rotations take place at one Anchorage site and one site outside of Anchorage, either Bethel or Fairbanks. Pediatricians in each location supervise and mentor residents, and the residents have weekly didactic sessions via video teleconference with the program directors and local pediatricians and subspecialists. The paired sites are listed below.
Anchorage/Fairbanks
Southcentral Foundation Alaska Native Medical Center, Anchorage
Alaska Native Medical Center (ANMC) is the referral tertiary hospital for the Tribal Health System in the State of Alaska. ANMC offers a complete spectrum of pediatric care, including a large outpatient pediatric clinic, inpatient pediatrics, a pediatric subspecialty clinic and pediatric/neonatal intensive care. Residents primarily work at Southcentral Foundation's Field Health Clinic caring for Alaska Native children from across Alaska with complex medical issues who come to Anchorage for pediatric and subspecialty services. Southcentral Foundation developed the Nuka System of Care (Nuka), which is a relationship-based, customer-owned approach to transforming health care, improving outcomes, and reducing costs.
Tanana Valley Clinic, Fairbanks
Fairbanks is the most northern city of its size in the United States. It is the regional hub for Interior Alaska, home of wild blueberries, hot springs, and the Aurora Borealis. Tanana Valley Clinic Pediatrics (TVC) provides full-service pediatric care to residents of Fairbanks and the surrounding areas. Residents work at all levels of pediatric care including the outpatient clinic, inpatient pediatrics, emergency room consults, newborn nursery, and a level 2 NICU. This setting allows residents a high level of independence and the ability to follow patients from the inpatient to the outpatient setting.
Anchorage/Bethel
The Children's Hospital at Providence – LaTouche Pediatrics, LLC, Anchorage
LaTouche Pediatrics is the largest private pediatric clinic in Anchorage. The practice sees newborn infants in local nurseries and follows children through adolescence. The patient population of LaTouche Pediatrics is reflective of the population of Anchorage as a whole. In their 3rd year, residents travel to Kodiak – an island community one hour from Anchorage – to see patients in the role of a pediatric consult with attendings from LaTouche. This practice has a leadership role in the medical communities throughout the state, and residents have been able to take a role in those opportunities.
Yukon-Kuskokwim Health Corporation, Bethel
Bethel is a town located along the Kuskokwim River in Southwestern Alaska. The population in Bethel and the surrounding villages is majority Alaska Native, primarily of the Yup'ik group. The town serves as the hub for the 50+ surrounding villages, across an area the size of Oregon. Residents spend most of their time in the outpatient clinics and see complex patients from around the region. Residents also spend time on the inpatient unit working with Health Aides to care for children remotely in their villages. Second- and third-year residents have the opportunity to travel to a village for a week of field clinic. Residents also started and help to run a Youth Clinic in Bethel, near the regional High School where adolescents can access confidential care. This site provides residents an opportunity to work with experienced pediatricians to build on the community strengths in this highly underserved area to improve the health of a high-risk population.
Won't this be expensive for residents in the track?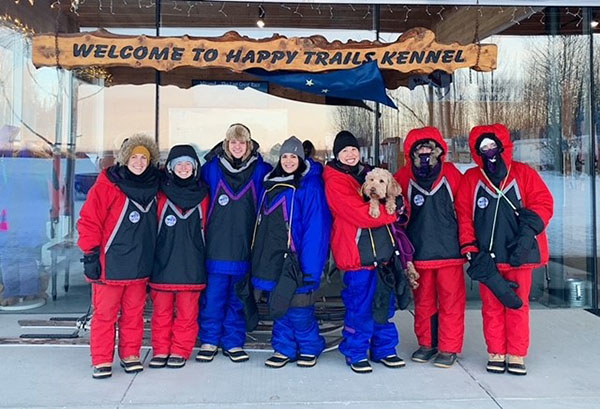 Nope! The residency program provides residents in this track with:
Round-trip airfare from Seattle to Alaska and among training sites
Housing for all sites in Alaska
The use of a car in Alaska
Licensure in Alaska for all three years of training.
This offsets most, if not all, of the additional expenses of participation in the track.
What makes the Alaska Track different from other primary care tracks?
The Alaska track provides a unique combination of subspecialty, quaternary care training in Seattle with an extended, longitudinal experience in Alaskan rural and community pediatrics. Residents graduate from the program trained in a broad scope of practice covering everything from rural medicine to subspecialty pediatrics.
What do Alaska Track residents have to say about the experience?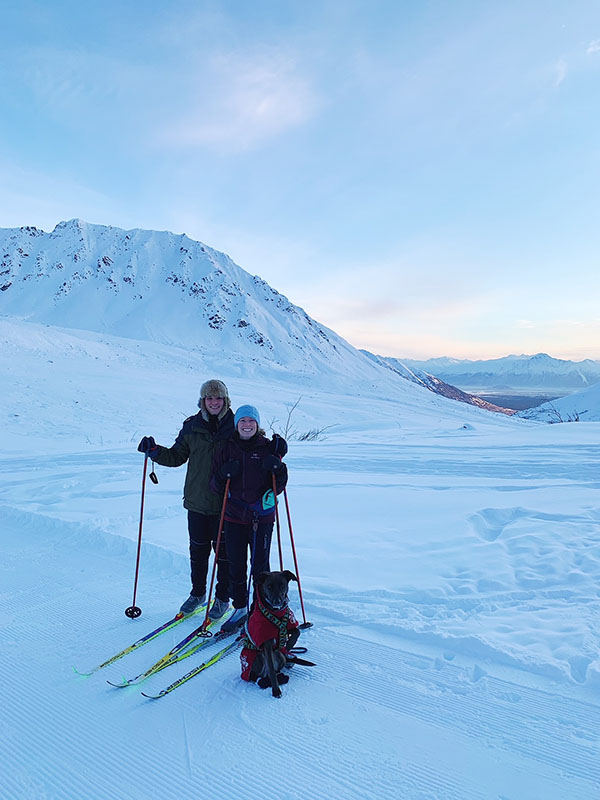 "I chose the Alaska Track for residency without hesitation because of the unique experiences to train in both a rural setting and at a large, urban referral center. I highly value longitudinal experiences in smaller communities complemented by rigorous academic training. Practicing in Alaska has sharpened my skills as an independent thinker and problem solver, while working at Seattle's major academic institutions has improved my depth of knowledge in evidence-based medicine and enhanced my skills as an interdisciplinary team player. In addition, the Alaska Track residents I met during my interview were inspirational, motivated, and compassionate, and I was excited to join this group of physicians that are changing healthcare in Alaska for the better."
"I chose the Alaska Track because of the unique opportunity to get to do four months of primary care training per year in a more rural setting. I love primary care pediatrics and there is not another program in the country that offers a full year of primary care training like the Alaska Track." – Justin Willis
"Far and away, the best thing about the Alaska Track is the opportunity to train in three unique settings. I can't imagine a better, more well-rounded training experience because you truly get to 'do it all.' From the highly sub-specialized to the true rural general pediatrician, you get a taste of all the types of medicine." – Lye Ching Wong, now working in Bethel
See our FAQ section for more quotes from residents about the program and our UW site for more information.
How do I apply to the Alaska Track?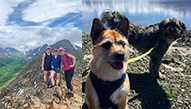 As with the other individualized training pathways the residents in the Alaska Track are firmly integrated within the categorical program and are a part of the larger family of the pediatric residency program.
Due to the extended time commitment in Alaska (four months per year), however, there is a separate match number to apply to the Alaska Track. To be considered for both the categorical program and the Alaska Primary Care Track, you must apply to each separately using their individual match numbers.
Please note that the interview process for the Alaska Track will involve two interview days – one with Seattle Childrens and a second with the Alaska Track faculty and residents. Both interview days will be on zoom.
Please follow the instructions on how to apply to the University of Washington/Seattle Children's Pediatric Residency Program.