Welcome to the University of Washington Pediatric Residency Program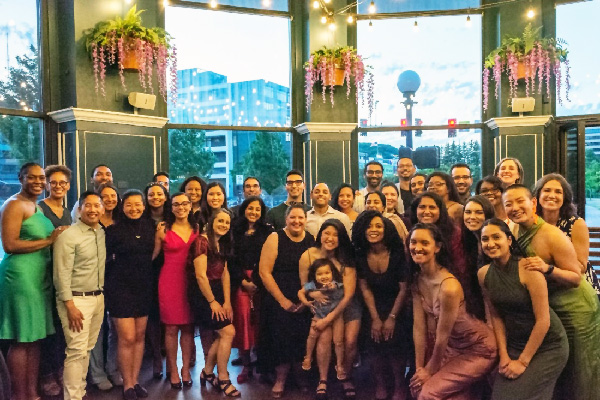 Our program is based at Seattle Children's Hospital, the major pediatric referral center in a five-state region: Washington, Wyoming, Alaska, Montana and Idaho (WWAMI).
In addition to rotations at Seattle Children's, residents rotate through a rich network of outstanding teaching hospitals and community clinics that serve a diverse group of children and families.
More than 225 academic faculty and 350 clinical faculty teach medical students, residents, fellows, attending physicians and allied health professionals.
Research within the department encompasses the spectrum of human development and pediatric disease, ranging from molecular and cellular biology to injury prevention and community health.
By tailoring training opportunities to each individual resident's needs, we provide our residents with the opportunity to maximize their options for career direction, whether in general practice, subspecialties, research, advocacy or global health.
Fellows in multiple specialties are an important part of our educational model, providing excellent teaching opportunities without compromising resident autonomy. Seattle Children's is home to fellowships in many fields, including adolescent medicine, allergy and immunology, bioethics, cardiology, child abuse pediatrics, craniofacial medicine, critical care, developmental pediatrics, emergency medicine, endocrinology, gastroenterology, general academic pediatrics, genetics, hematology–oncology, hospital medicine, infectious diseases, neonatology, nephrology, neurology, palliative care, pulmonology, rheumatology, sports medicine, and quality improvement. Learn more about fellowship opportunities.
Justice, Equity, Diversity, and Inclusion (JEDI) and Anti-racism in the Pediatric Residency Program
The pediatric residency at the University of Washington/Seattle Children's Hospital is committed to fostering an inclusive environment that values underrepresented backgrounds in medicine and individuals with unique experiences. We celebrate people of all racial, ethnic and cultural backgrounds; national origins; primary languages; gender identities; sexual orientations; religions; disabilities; and other attributes.
Learn more about specific JEDI initiatives, such as our INCLUDE Curriculum, the Health Equity Track, and the Residency Diversity Committee, among others.