Clinical Trials and Research Studies
Ranked as one of the nation's top children's hospitals by U.S. News and World Report for more than 25 years, our teams of dedicated researchers are working relentlessly to improve treatments for more than 200 diseases and conditions. Together, with your family's participation, we're developing breakthrough clinical trials and research studies to discover the most effective, least invasive and best options for the kids who need it most.
This isn't about beating the odds. This is about changing them.
---
200
diseases and conditions currently being studied
400+
open clinical trials and research studies
1,800+
research workforce accelerating science toward cures
---
Groundbreaking Clinical Trials
We re-engineer T cells to attack the cancer cells directly. If our research is successful, pediatric cancer will just be a bump in the road.

Dr. Rebecca Gardner
It's just a miracle that in a few weeks with immunotherapy, she was cancer-free and acting like a normal kid her age.

Maggie, trial patient mom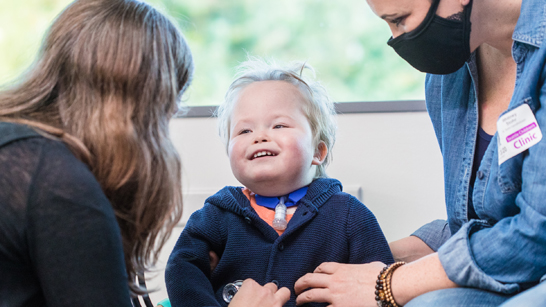 Have a Question?
We understand there's a lot to consider when searching for the right clinical trial. That's why we're here to keep you informed and help however we can. Call 206-884-1156.

Interpreter Services Available | Servicios de intérprete disponibles | Có Dịch vụ Thông dịch
844-226-4886
Participating in Research