The Morgan laboratory pioneered the use of C. elegans- a simple invertebrate - to understand the relationship between mitochondrial dysfunction and anesthetics. By investigating how volatile anesthetics trigger a range of behaviors in mutant animals, Morgan identified key molecules that control how C. elegansresponds to anesthetics. His laboratory is actively investigating molecules that can reverse the shortened life spans and neurological defects of animals with mitochondrial dysfunction.
Morgan's team is using the same animal to understand anesthesia's possible long-term effects on newborns and infants.
The Morgan laboratory works closely with Dr. Margaret Sedensky's laboratory to understand why a mouse with a particular mitochondrial defect is sensitive to gas anesthetics. Morgan is also exploring how this defect causes cells in particular brain regions to degenerate - a hallmark of mitochondrial disease in children.
In addition to his research, Morgan is a pediatric anesthesiologist who cares for many children with mitochondrial disease at Seattle Children's Hospital.
Lab News
Answering a Century-Old Question: How Do Gas Anesthetics Work in the Brain?
June 9, 2022 – In their paper published in Current Biology, Drs. Phil Morgan and Margaret Sedensky are the first to discover how gas anesthetics cause unconsciousness at the cellular level.
Investigator Biography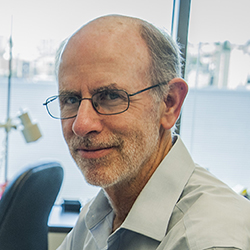 Philip G. Morgan, MD
Phil Morgan, MD, is a principal investigator at Seattle Children's Research Institute. He is also a professor in the Department of Anesthesiology and Pain Medicine at the University of Washington. He came to Seattle Children's in 2008 after working more than 20 years at Case Western Reserve University, where he and Margaret Sedensky, MD, became recognized as leaders in understanding anesthetic interactions in mitochondrial disease. He received an MD from the University of Colorado School of Medicine. He completed a residency and fellowship in anesthesiology at the University Hospitals of Cleveland, and a fellowship in pediatric anesthesiology at the University of Washington.
Selected Publications
Dr. Phil Morgan has authored many research papers, including the selected publications listed below.
Contact Us
Physical Address
Seattle Children's Research Institute: Jack R. MacDonald Building
1900 Ninth Ave.
Seattle, WA 98101