Team and Collaborators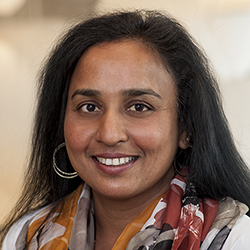 Lakshmi Rajagopal, PhD
Dr. Rajagopal is a professor in the Department of Pediatrics, Division of Infectious Disease at the University of Washington. She has adjunct faculty appointments in the Departments of Microbiology and Global Health at the University of Washington. She is also a full faculty member of the Molecular and Cellular Biology PhD program of the University of Washington.
Rajagopal is a member of the Center for Global Infectious Disease Research at Seattle Children's Research Institute, where her laboratory is physically located. She is an internationally recognized expert on the role of novel signaling pathways in Gram-positive pathogens.
Funding for her research is in part supported by the NIAID-NIH.
Alyssa Brokaw

Graduate Student

Michelle Coleman, PhD

Research Scientist

Austyn Orvis

Research Scientist

Ravin Seepersaud

Research Scientist

Grace Wallen

Student Helper
Collaborators