Meet the Team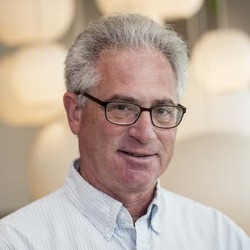 David R Beier, MD, PhD
Dr. David Beier completed his undergraduate education at Harvard University and obtained MD and PhD degrees from the Medical Scientist Training Program at the University of Washington. After completing an internship in pediatrics at Seattle Children's Hospital, he returned to Harvard Medical School for post-doctoral training in Dr. Philip Leder's lab, and to pursue clinical training in medical genetics. Dr. Beier joined the Harvard Medical School/Brigham and Women's Hospital faculty in 1990 and became a professor there in 2005. He was also an Associate Member of the Broad Institute.
In 2013, he returned to Seattle to become Professor in Pediatrics at the University of Washington and Director of the Center for Developmental Biology and Regenerative Medicine at Seattle Children's Research Institute. Dr. Beier has published over 150 research articles, and has served on numerous review panels for the NIH, March of Dimes, Genome Canada, and other organizations. He is an editor at PLoS Genetics and Mammalian Genome, and has served as a Secretariat member and President of the International Mammalian Genome Society. In 2017 Dr. Beier was awarded the Lillian Kaplan Prize for his research in polycystic kidney disease.
My research is consistently forward looking, with the aim of marrying enabling genomic technology with innovative strategies of genetic analysis. I have endeavored to make these approaches accessible, and have led a number of community initiatives.
Sean Gombart

Research Technician I

Scott Houghtaling, PhD

Research Lab Supervisor
Lab Alumni
Contact
Address
Beier Lab
Jack McDonald Building 5th floor
1900 9th Avenue
Seattle, WA 98101