Wightman Lab
Dr. Wightman seeks to improve decision-making for children with burdensome, complex, chronic conditions through qualitative, quantitative and normative scholarship.
---
Investigator Biography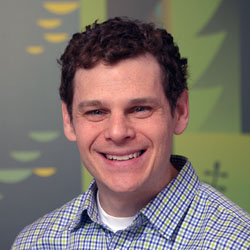 Aaron G Wightman, MD, MA
Aaron Wightman, MD, MA is an Associate Professor of Pediatrics in the Divisions of Bioethics and Palliative Care and Pediatric Nephrology and an Adjunct Associate Professor of Bioethics and Humanities at the University of Washington School of Medicine and co-director of education at the Treuman Katz Center for Pediatric Bioethics and Palliative Care at Seattle Children's Hospital Research Institute. Dr. Wightman's research interests focus on medical decision-making for children with complex, chronic medical conditions. He is the founder and chair of the ethics committee for the American Society of Pediatric Nephrology and served on the UNOS ethics committee. 
---
Highlighted Publications
View a full list of Dr. Wightman's publications on Open Researcher and Contributor ID.
Participate in Research
Help us answer questions about childhood health and illness and help other children in the future. Learn more.
Contact Us
Physical Address
1900 Ninth Ave.
Seattle, WA 98101
Mailing Address
M/S JMB-6
1900 Ninth Ave.
Seattle, WA 98101