Welcome to the Kett Lab
The Kett Lab's primary research interest is the intersection between bioethics and palliative care—particularly for critically ill newborns. Dr. Kett appreciates the opportunity to consider challenging questions about communication, medical decision making and health equity as they apply to pediatrics. It is an honor to collaborate with brilliant colleagues in thinking about these difficult questions.
---
Investigator Biography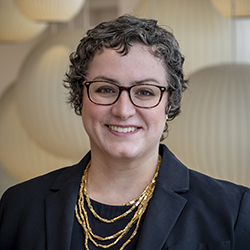 Jennifer Cobelli Kett, MD, MA
Dr. Jennifer Corelli Kett is Head of the Division of Bioethics and Palliative Care, as well as the Medical Director for the Clinical Bioethics and Palliative Care services. She is board-certified in Pediatrics, Neonatology and Hospice and Palliative Medicine. In addition to Neonatology and Palliative Medicine fellowships, she also completed a fellowship in Pediatric Bioethics at the Treuman Katz Center for Pediatric Bioethics and Palliative Care and received a master's degree in Bioethics and Humanities from the University of Washington.
---
Highlighted Publications
Participate in Research
Help us answer questions about childhood health and illness and help other children in the future. Learn more.
Contact Us
Physical Address
1900 Ninth Ave.
Seattle, WA 98101
Mailing Address
M/S JMB-6
1900 Ninth Ave.
Seattle, WA 98101