Diekema Lab
The Diekema Lab's current research projects focus on ethical issues involving children in the clinical, research and policy environment with a focus on clinical and research decision-making and vaccine hesitancy.
---
Investigator Biography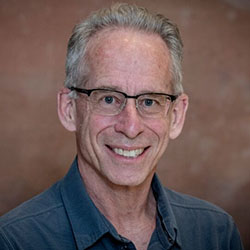 Douglas S Diekema, MD, MPH
Dr. Diekema founded the Treuman Katz Center for Pediatric Bioethics and Palliative Care at Seattle Children's in 2004, and currently serves as the Co-Director of Education. He is a Professor of Pediatrics at the University of Washington School of Medicine with adjunct appointments in the Departments of Bioethics & Humanities and Internal Medicine in the School of Medicine and the Department of Health Services in the School of Public Health. Dr. Diekema received his BS from Calvin College, MD from the University of North Carolina School of Medicine, and MPH from the University of Washington School of Public Health. He practices as an attending physician in the Emergency Department at Seattle Children's Hospital. 
---
Highlighted Publications
Diekema DS. Parental Refusals of Medical Treatment: The Harm Principle as Threshold for State Intervention. Theoretical Medicine and Bioethics 2004; 25(4): 243-264. PMID: 15637945
Diekema DS. Improving Childhood Vaccination Rates. New England Journal of Medicine 2012; 366(5): 391-393. PMID: 22296072.
Diekema DS. Rhetoric, Persuasion, Compulsion and the Stubborn Problem of Vaccine Hesitancy. Perspectives in Biology and Medicine 2022;65(1):106-123.
Diekema DS. Adolescent Brain Development and Medical Decision-making. Pediatrics 2020;146(2, Supplement 1):S18-24 (e20200818F). doi: 10.1542/peds.2020-0818F.
Diekema DS, Mercurio MR, & Adam MB, eds.

Clinical Ethics in Pediatrics: A Case-based Textbook

. New York: Cambridge University Press, 2011.
View a full list of Dr. Diekema's publications on MyBibliography.
Participate in Research
Help us answer questions about childhood health and illness and help other children in the future. Learn more.
Contact Us
Physical Address
1900 Ninth Ave.
Seattle, WA 98101
Mailing Address
M/S JMB-6
1900 Ninth Ave.
Seattle, WA 98101