Current Team Members
Investigator Biography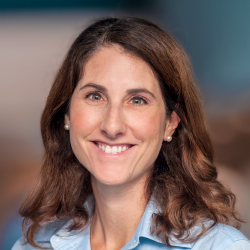 Jori Felice Bogetz, MD
Dr. Jori Bogetz is an assistant professor at the University of Washington (UW) School of Medicine, Department of Pediatrics in the Division of Bioethics and Palliative Care and a pediatric palliative care specialist at Seattle Children's Hospital. She completed her medical degree at UCLA, pediatric residency and an Academic General Pediatrics Fellowship at Stanford University, and her Pediatric Hospice and Palliative Medicine Fellowship at MGH/Harvard University/Boston Children's Hospital. Dr. Bogetz has over a decade of experience in the field of pediatric palliative care. Additionally, she is the Associate Director for Research at the Treuman Katz Center for Bioethics and Palliative Care within Seattle Children's Research Institute, an elected member of the Pediatric Task Force at the National Coalition for Hospice and Palliative Care, and the Director of Pediatric Quality Improvement at the University of Washington Cambia Palliative Care Center of Excellence. Dr. Bogetz has authored over 50 peer reviewed publications and contributed to 4 foundational textbooks in the field of pediatric palliative care. In 2022, she was selected as a member-at-large on the roundtable for Quality Care for People with Serious Illness at the National Academies of Sciences, Engineering and Medicine (NASEM).
Clinical Research Coordinator II

Ellie has been a Clinical Research Coordinator II at the Treuman Katz Center for Pediatric Bioethics and Palliative Care since April 2022. She supports multiple research projects and investigators, particularly those focused on developing new, innovative interventions or educational modules to improve equity and visibility within the healthcare system for racial/ethnic minorities and families who have children with SNI. Her work in our lab—interacting with and carrying out research with vulnerable pediatric populations—has enhanced and informed her desire to pursue a career as a pediatric trauma researcher and apply to clinical psychology doctoral programs in the coming year.
Previous Team Members
Hannah Lewis, BA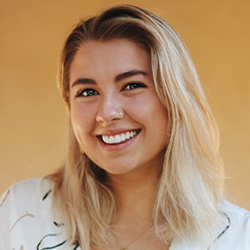 Hannah worked as a clinical research coordinator in our lab from 2019-2022. Hannah is completing the first year of medical school at Washington State University Elson S. Floyd College of Medicine where she is the lead for the Bioethics Interest Group and co-lead of our Pride Alliance Interest Group.
Kelly Shipman, BS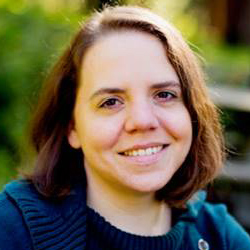 Kelly has spent the past 18 years working in research operations within the disciplines of oncology, infectious disease and palliative care. Kelly's background in psychology and public health uniquely positioned her to provide a high level of support for all aspects of research, which has extended to publishing original work. As of July 2023, Kelly will be a senior research project manager for early phase immunotherapy trials at the University of Pennsylvania.
Family Advisory Group
We work closely with a family advisory group made up of parents and family caregivers of children with complex chronic conditions. We meet throughout the year to review every aspect of our research efforts. If you are interested in joining our family advisory group, please email us.
Our Research Collaborators
We collaborate with researchers across the world including those at Boston Children's Hospital, Boston, Massachusetts; Cincinnati Children's Hospital, Cincinnati, Ohio; University of California, San Francisco and Oakland, California; University of Alabama, Birmingham, Alabama; Yale School of Medicine, New Haven, Connecticut; Children's Hospital of Philadelphia, Philadelphia, Pennsylvania; SickKids in Toronto, Ontario, Canada; and others. We also collaborate with Courageous Parents Network.