Immunology Diagnostic Laboratory: A Jeffrey Modell Foundation Diagnostic Center
---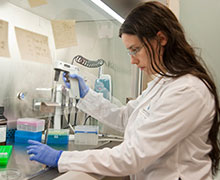 The Immunology Diagnostic Laboratory (IDL) is no longer accepting samples and is closed until futher notice. This was a CLIA-approved reference lab and Jeffrey Modell Foundation Diagnostic Center diagnosing immunologic disorders.

Please see our ImmuneSeq panel for sequencing for a comprehensive gene sequencing panel for immune mediated diseases.

For questions regarding past services, please contact Eric Allenspach, MD, PhD at 206-884-1522 or email at eric.allenspach@seattlechildrens.org.