Life in Seattle as a Resident
Family Life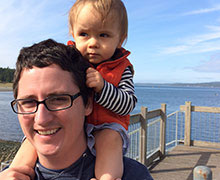 The residency program highly values the balance between work and family life.
Partners and families are welcomed at residency activities and quickly become part of the fabric of our community. From domestic partner benefits to support groups for partners of residents through the University of Washington residency wellness program, there are many resources available during this busy time.
If you have children, the neighborhoods close to Seattle Children's are safe, affordable, walkable communities that are wonderful places to raise a family. The short commute allows you to maximize time at home. Among the residents, fellows and faculty, there are parents of children of a variety of ages. Residents commonly get advice and support from others at various levels of training.
External Resources