About UW Pediatric Residency
Welcome Letter From Our Chair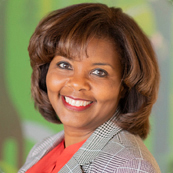 Dear Applicant:
It is a pleasure to welcome you to the website of the Pediatric Residency Program in the Department of Pediatrics at the University of Washington School of Medicine and Seattle Children's Hospital in Seattle. I hope it will be helpful to you as you consider Pediatric residency programs.
The faculty in the Department of Pediatrics and our two supporting institutions consider our graduate medical education program to be one of our highest priorities. The Department of Pediatrics includes more than 600 academic faculty members. Many of them are national leaders within their individual specialty field. We additionally have another 600 affiliate faculty members that partner with us in our educational mission.
The mission of our residency program is to help each individual resident achieve their personal career goals and to develop a foundation for a successful and rewarding career in pediatrics. Our department, along with the University of Washington, is recognized in excellence for our primary care, academic programs, and work to address health equity and antiracism.
The unique regional resident rotation in community practices in Washington, Wyoming, Alaska, Montana, and Idaho (WWAMI) regions provides a significant contribution to this recognition. It allows our residents to understand the importance of place and community in providing the best care to children in rural settings.
The department also is among the leaders in pediatric research with well over $204 million of research awards to the department faculty annually. Over the past two decades, approximately half of our residents have pursued careers in community-based pediatrics, while the remainder have continued with academic subspecialty training.
We have many outstanding fellowship programs with more than 60 fellows currently in training and believe this diversity of career interests enriches the training environment for all of us.
Seattle Children's Hospital, the site of our inpatient and much of the subspecialty clinical care, is one of the most progressive children's hospitals in the United States.
The hospital, its leadership administration, and board of trustees have demonstrated an unwavering commitment to the Pediatric Residency Program and an unwavering commitment to providing outstanding, equitable, appropriate, and accessible health care to all children throughout the Northwest. We are the only comprehensive tertiary academic pediatric facility for the WWAMI region, and we provide care for a wonderfully diverse and interesting group of children, adolescents, and their families.
I hope that you will consider applying to our program. We would like to introduce you to the faculty and our incredible house staff, as well as to the beautiful Pacific Northwest and the dynamic international city of Seattle.
Sincerely,
Leslie R. Walker-Harding, MD
Ford Morgan Endowed Chair, Department of Pediatrics
University of Washington School of Medicine