United in Care: Seattle Children's Guild Association Annual Meeting and Luncheon Celebration
Please join us as we celebrate the incredible resilience, dedication and impact of our guilds. Enjoy an inspiring program featuring Seattle Children's comprehensive approach to cancer care and research.
When: Friday, May 13, 2022, 11:30 a.m. to 1:30 p.m.
Where: The Westin Seattle, 1900 5th Avenue, Seattle, WA 98101
Guild Association Donation Directory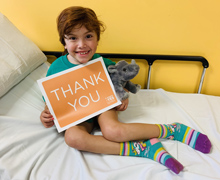 If you would like to make a gift to a specific guild, please use this directory to find their donation page. If you're looking for a guild that is not listed, please use our general donation form and tell us which guild your gift should be directed to in the comments section.
Are you a guild member who needs a donation page for your guild? We can help! Contact us.
Fundraising FUNdamentals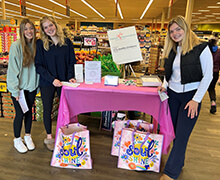 Learn from the experts! Eight video sessions highlighting the latest in fundraising, event planning, membership and more are available for your viewing. Each topic is hosted by a member of the Fundraising Committee sharing tips and ideas for your in-person and virtual events.