NextGEN: A Membership Giving Program
Join NextGEN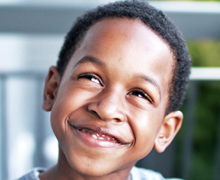 At Seattle Children's, we're united by a compelling mission: We provide hope, care and cures to help every child live the healthiest and most fulfilling life possible.
For more than 100 years, support from our community has allowed us to provide care for every child who needs us, regardless of their family's ability to pay.
Seattle Children's NextGEN members harness their passion for kids' health by committing to give, engage and network in support of Seattle Children's mission.
NextGEN Members
Give: Commit to making a personally meaningful, cumulative annual gift of $50 a month or a one-time gift of $600+ annually to Seattle Children's
Engage: Participate in NextGEN events to socialize and learn about the challenges and opportunities in pediatric healthcare and research
Network: Invite friends, family and co-workers to join NextGEN and support Seattle Children's
Become a Member
To get a feel for our community and learn more about Seattle Children's, register for an upcoming NextGEN event or drop us an email at NextGENMembership@seattlechildrens.org.