Stacey Lynn Klontz, ARNP, MN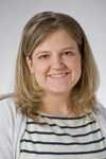 On staff since September 2015
Stacy has been the first doctor out of over 5 to take my health concerns seriously. She always shows that she truly cares and wants to help you better your health.

Stacey has been amazing with my special needs son! I highly recommend her!
Overview
Board Certification(s)

NP Pediatric Nurse Practitioner


Medical/Professional School

University of Washington, Seattle

Clinical Interests

Working with children with medically complex medical conditions and their families and primary care providers to coordinate care across the spectrum from primary care to tertiary care. Inpatient care sleep disruption, care coordination for medically complex children.