Stacey Lynn Klontz, ARNP, MN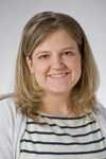 Stacey, is Amazing. I cannot say enough positive things about her. She calls to check in on my son, even on weekends. She always asks how my daughter is doing too! She is always caring, looking for answers and solutions for numerous problems. She cares about the whole child not just one or two symptoms. I love the slow approach to meds and not pushing medications until everything else is tried first. She listens!! I could go on all day on how amazing she is!!

Stacy has been the first doctor out of over 5 to take my health concerns seriously. She always shows that she truly cares and wants to help you better your health.

Stacey has been amazing with my special needs son! I highly recommend her!
Overview
Board Certification(s)

Nurse Practitioner, Pediatrics


Medical/Professional School

University of Washington, Seattle, WA

Clinical Interests

Working with children with medically complex medical conditions and their families and primary care providers to coordinate care across the spectrum from primary care to tertiary care. Inpatient care sleep disruption, care coordination for medically complex children.