We've made changes in our facilities to protect our patients, families and staff from COVID-19.
Everyone is required to wear a mask at all times.
Learn more about our current visitation policy and other safety measures in place.
In the Neighborhood for Better Childhoods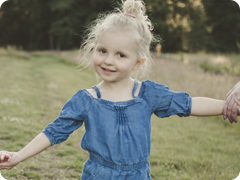 Seattle Children's North Clinic in Everett offers convenient weekday appointments with pediatric specialists in more than 25 practice areas. New patients are welcome.
Urgent Care is open evenings, weekends and holidays.
When you visit us, your child will see the same doctors and nurses who take care of children at our hospital in Seattle. We serve families in north King, Snohomish, Whatcom and Skagit counties.
Hours and Directions
1815 13th St.
Everett, WA 98201
Driving directions: call 206-987-2226, option 4.
Monday through Friday, 7:30 a.m. to 5 p.m.
Clinic Business Hour Exceptions:
Physical Therapy
Monday through Thursday: 7 a.m. to 7 p.m.
Friday: 7 a.m. to 6 p.m.
Saturday: 8 a.m. to 4 p.m.
Urgent Care
Open 7 days a week, including holidays
Monday through Friday: 4 to 10:30 p.m.
Saturday and Sunday: 11 a.m. to 8 p.m.
X-Ray
Monday through Friday: 7:30 a.m. to 10 p.m.
Saturday and Sunday: 11 a.m. to 8 p.m.
2023 Holiday Closures
Martin Luther King Jr. Day - Monday, January 16
Presidents' Day - Monday, February 20
Memorial Day - Monday, May 29
Juneteenth - Monday, June 19
Independence Day - Tuesday, July 4
Labor Day - Monday, September 4
Veterans' Day - Friday, November 10
Thanksgiving - Thursday, November 23
Christmas Day - Monday, December 25
Please note that hours do vary for some services and specialties. Please call the clinic at 425-783-6200 if you have any questions.
Make an Appointment
Call Seattle Children's North Clinic in Everett at 425-783-6200.
You may need a referral from your primary care provider. Visit our Make an Appointment page to learn more.
Urgent Care
We know children don't get sick just during office hours. At our after-hours and weekend Urgent Care Clinic, your child will be treated by the same pediatric providers that staff our other Urgent Care Clinics in Seattle, Bellevue and Federal Way. Due to increased demand, we encourage you to make an appointment before you arrive. Learn more about Urgent Care in Everett.
Open 7 days a week, including holidays
Monday through Friday: 4 p.m. to 10:30 p.m.
Saturday and Sunday: 11 a.m. to 8 p.m.
The Urgent Care Clinic is not intended for emergencies, but for minor illnesses and injuries. For more information, read the Emergency or Urgent Care Checklist.
Schedule an Urgent Care appointment online
Specialty Services at North Clinic
Laboratory
Our lab staff are experts at making blood draws and other lab tests as painless as possible for kids.
Radiology
Our imaging center is designed just for kids. We offer diagnostic X-ray and ultrasound exams by pediatric experts.
X-ray
If your child needs diagnostic outpatient X-ray of the chest or bone in Everett, first call 206-987-2089 to schedule an appointment. To help slow the spread of COVID-19, we are no longer accepting walk-in appointments until further notice.
Monday through Friday, 7:30 a.m. to 10 p.m.
Saturday and Sunday, 11 a.m. to 8 p.m.
Ultrasound
Monday through Friday, 7:30 a.m. to 4 p.m.
Sports Physical Therapy
We provide sports therapy for school-age children and teens in our state-of-the-art sports gym. Your young athlete will be evaluated in action – playing ball sports, running or using a stationary bike or free weights – by experts who understand the special needs of growing bodies.
Telemedicine
Our Telemedicine Program uses videoconferencing to connect you and your child with healthcare team members at Seattle Children's Hospital. North Clinic offers telemedicine appointments in the following specialties:
Autism
Endocrinology and Diabetes
Watch our Telemedicine Videos to learn more.
Playroom – Playroom closed at this time due to COVID-19
The playroom is for patients and their siblings, ages 3 to 11 years old. Siblings are welcome to stay here while patients and caregivers go to their appointment. Children in the playroom must be toilet-trained (no Pull-Ups).
Located down the hall from Registration, past the security desk.
Open Monday to Friday, 8:30 a.m. to 12 p.m. and 12:45 to 4 p.m.
Play is guided by playroom staff and volunteers.
Preparing for Your Child's Visit
How to Refer a Patient
If you are a provider, fax a New Appointment Request Form (PDF) (DOC) to 206-985-3121 or 866-985-3121 (toll-free). Read more about referring patients.