Radiology Clinical Research Imaging Core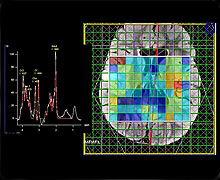 The Radiology Clinical Research Imaging Core (RCRIC) provides Seattle Children's investigators and extramural study teams with support for research data collection and image processing and data storage for radiological modalities including:
Digital and slot-scanning x-ray
Dual-energy x-ray absorptiometry (DEXA)
Ultrasound (diagnostic and elastrography)
Single- and dual-energy computed tomography (CT)
1.5 and 3T magnetic resonance imaging (MRI/MRS/DTI/fMRI)
Nuclear medicine (PET/CT and SPECT/CT)
Interventional procedures
Request RCRIC Services
RCRIC requests are made through iLab. If you do not have an iLab account, you will need to complete a one-time registration before you request services.
The four main categories of work performed are as follows:
Radiation safety review: For research procedures requiring radiation (study protocol and consent forms required)
3D modeling, data activities: Surface/structure reconstruction, volume rendering, image analytic processing
Research image copying: Media or digital transfer
Study setup (post-award): Full study setup assistance for data-collection or image management (multi-site study DICOM transfer/storage)
Note: Image copying and study setup require a budget number (LAN) prior to submission.
Location and Hours of Operation
RCRIC is based within the Department of Radiology on Seattle Children's hospital campus. RCRIC team members can be reached via email Monday through Friday from 8 a.m. to 5 p.m.