Equity Initiatives Improve Healthcare-Associated Infections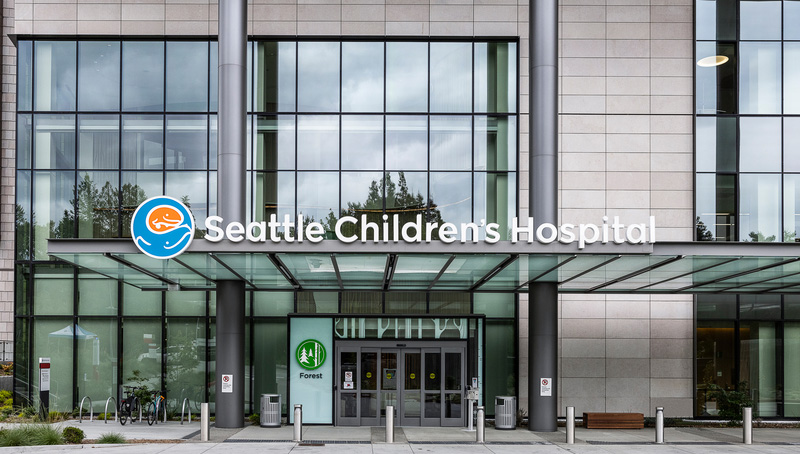 May 30, 2023 – Dr. Caitlin McGrath, principal investigator in Seattle Children's Research Institute's Center for Clinical and Translational Research (CCTR), and collaborators detected higher rates of central line-associated bloodstream infections (CLABSI) in patients who identify as Black and in those who use a language other than English for medical care, which persisted after adjusting for factors that influence CLABSI risk. After identifying disparities and initiating equity-focused quality improvements, rates for both groups significantly improved. The team's findings were recently published in JAMA Pediatrics.
According to the Centers for Disease Control, CLABSIs cause thousands of deaths each year and add billions of dollars in increased costs to the healthcare system. Although inequitable care due to racial biases is well documented in healthcare, the impact on healthcare-associated infections (HAIs) is less recognized. Fortunately, using an equity lens may provide a new strategy for CLABSI prevention.
The study retrospectively examined the outcomes of 8,269 hospitalized Seattle Children's patients with central catheters from October 2012 to September 2019. The researchers found unadjusted infection rates were higher for Black patients and patients who spoke a language other than English compared to the overall patient population.
After adjusting for patient and central line factors that influence infection risk, higher infection rates persisted in those who identified as Black or who spoke a language other than English. This suggests these disparities are due to racism and bias in healthcare which could exist at many different levels — institutional, structural or even interpersonal.
To mitigate this, the team implemented various equity-informed interventions. Frontline care teams, Seattle Children's Center for Diversity and Health Equity, and patients and families played a large role in shaping the response. Transparency about the disparities and an improved ability to track HAI data for disparities were important first steps. Improvements also allowed the team to ensure infection prevention practices occurred equitably and to integrate health equity questions into routine CLABSI response efforts.
Additional key improvements included the development of additional care provider roles to provide long-term partnerships to patients with central lines, bolstering translation services, and improved patient and family CLABSI education materials. The interventions occurred within the context of larger Seattle Children's equity efforts. Infection rates for both groups subsequently improved significantly.
"Ensuring equity in healthcare-associated infections — including central line infections — will be a long-term project at Seattle Children's," said McGrath, who is also an assistant professor of pediatrics at the University of Washington School of Medicine and an associate medical director for Infection Prevention at Seattle Children's. "The team will need to continue to track our healthcare-associated infections for any ongoing or newly identified disparities and will continue to partner closely with patients and families to ensure we are hearing their ideas and feedback."
McGrath noted the work will be an ongoing effort across the organization, with the research team providing transparency throughout the process. All equity-focused quality improvement interventions will continue to be standard practice moving forward.
"Most importantly, the healthcare teams are involved in processes to make sure that all children are getting the appropriate care involving these central lines," McGrath said. "This work ensures equity — when you're a patient in this hospital, regardless of your race, ethnicity and language, you are getting an appropriate degree of attention and care."
McGrath stressed her team's efforts occurred in partnership with many other collaborators across Seattle Children's, from researchers to nurses, and most importantly, patients and families.
Additional Seattle Children's authors include Drs. Brendan Bettinger, Megan Stimpson, Shaquita Bell, Tumaini Coker, Matthew Kronman and Danielle Zerr.
The study was supported in part by the National Institutes of Health.
– Empress Rivera-Ruiz