Partnership Opportunities
Understanding Organ Development
Using genomics, genetics, and mouse models to identify disease mechanisms and novel therapeutic targets
Technology Overview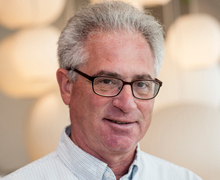 Dr. David BeierDr. David Beier seeks the root causes of human disease and developmental abnormalities using leading-edge genetic methods and customized model organisms. The Beier group primarily studies organ development using mouse models. They have experience in the phenotype-driven approach of embryonic screening for developmental defects and cloning and characterizing the causal genes.
Using this approach, Dr. Beier and colleagues identified a mouse model of a rare kidney disease in children. Characterization of the model determined that it has fundamental similarities to human polycystic kidney disease, which affects 600,000 people in the United States. Dr. Beier's group is using this and other mouse models to identify interacting genes and pathways that cause and modify the development of polycystic kidney disease. Their work shows that their mouse models are suitable for studying renal cystic disease in humans, including identifying therapeutic targets and evaluating novel therapies.
Dr. Beier is also an expert in genotype-driven strategies such as genomewide analyses for previously uncharacterized genes that are likely to be essential for a developmental process. His group has the capabilities and resources to use methods such as CRISPR technology to alter candidate genes in mice. They are experienced in conducting biochemical and genetic analyses to determine the mechanisms by which the genes contribute to congenital disorders and disease.
Dr. Beier is interested in partnerships that make use of his knowledge and skills in bioinformatics and in vitro and in vivo genetic methods. His expertise includes animal model and cell line development, genomics including quantitative trait loci (QTL) analysis, and identifying and characterizing genes that influence human disease and development.
Stage of Development
Partnering Opportunities
Collaborative research opportunity
Sponsored research agreement
Consultation agreement
Tissue sample access
Publications
Learn More