Partnership Opportunities
Understanding Human Immune Responses to Malaria
Defining immune responses to advance development of anti malaria vaccines
Technology Overview
Malaria is a devastating disease, particularly for children. In 2017, more than 400,000 people worldwide died of malaria, and in regions of high transmission, 70% of malaria deaths occur in children under age 5. Dr. Ken Stuart currently leads a major, multisite project studying human immune responses to malaria infection and vaccination. The project, part of the National Institutes of Health Human Immunology Project Consortium, is defining molecular and cellular immune signals following immunization and malaria infection in order to advance successful vaccine development.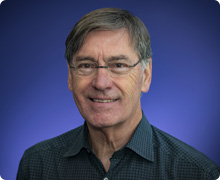 Dr. Ken Stuart, PhD
The work in Dr. Stuart's lab entails RNA-seq and other analyses of immune cells to identify gene expression and immune cell population responses to immunization and malaria infection. The studies include responses to vaccination with live attenuated P. falciparum in trials wherein immune protection is determined by controlled human malaria infection. Additional research is analyzing participants in malaria-endemic regions to illuminate the effects of prior malaria exposure or natural immunity to immunization and infection with the Plasmodium falciparum malaria parasite. These extensive analyses will advance vaccine development and general understanding of human immune responses.
Some of the studies involve developing high-throughput approaches to match antibodies that protect against malaria with the antigen they target, which is a major challenge to the field. This work exploits cutting edge cell and molecular genetic technologies to identify antibody genes from people who were successfully immunized against malaria with the P. falciparum genes that encode protein antigens that are potential targets of the protective antibodies. The approach combines recognition by surface expressed antibodies of surface expressed antigens to simultaneously identify cognate antibody antigen pairs,especially those which are associated with vaccine induced immune protection. A strength of the approach is that its capacity for analysis can contend with the massive antibody and antigen diversity. This approach will also generate materials that will be valuable for ongoing analysis by many malaria vaccine scientists.
Dr. Stuart is interested in applying his results to developing therapeutic or preventive treatments, including vaccines, against malaria.
Stage of Development
Preclinical in vitro
Preclinical ex vivo
Partnering Opportunities
Collaborative research opportunity
Sponsored research agreement
Consultation agreement
High-throughput screening
Publications
Rothen J, Murie C, Carnes J, Anupama A, Abdulla S, Chemba M...Stuart, K....Whole blood transcriptome changes following controlled human malaria infection in malaria pre-exposed volunteers correlate with parasite prepatent period. PLoS ONE. 2018;13(6): e0199392.
Mpina M, Maurice NJ, Yajima M, Slichter CK, Miller HW, Dutta M, McElrath MJ, Stuart KD....Controlled human malaria infection leads to long-lasting changes in innate and innate-like lymphocyte populations. J Immunol. 2017;199:107-118.
Learn More