Partnership Opportunities
Understanding HIV Microbiomes
Defining the links between bacterial microbiome, virome, innate and adaptive immune responses, and the roles they play in HIV susceptibility
Technology Overview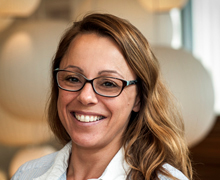 Dr. Heather JaspanUnderstanding the complex interplay between the immune system, healthy and pathogenic bacteria and viruses that routinely colonize the human body (known as microbiomes), is essential for understanding the body's ability to ward off new infections. Identifying the role of the body's microbiomes in shaping immune responses is a key step towards understanding vaccines for pediatric populations and for assessing the potential for future infection and transmission prevention.
Through clinical research, Drs. Jaspan and Gasper study how the infant gut and adolescent genital microbiomes influence the mucosal and systemic immunity. Both the gut and vagina have distinct bacterial populations that impact overall vulnerability to new infections. Drs. Jaspan and Gasper are interested in understanding the direct causal link between the bacteriome and virome and the immune system's capacity to fight HIV infection.
Another area of research interest to Dr. Jaspan is vaccine immunogenicity in infants, who naturally have altered immunity compared to adults. In addition to understanding vaccine immunogenicity, Dr. Jaspan also studies the role of factors such as breastfeeding, HIV exposure, and immune cell populations such as suppressor and regulatory cells in infants to better understand alternative mechanisms by which infant immunity can be manipulated. Dr. Jaspan runs a clinical research site in Cape Town, South Africa, where much of this research is conducted.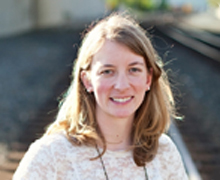 Dr. Melanie GasperDr. Gasper is specifically interested in studying the vaginal microbiome in order to understand how it can impact inflammation and immunity, leading to altered susceptibility to HIV or other sexually transmitted infections in adolescents. Dr. Gasper's work will continue to examine the role of the vaginal microbiota in influencing inflammation and natural resistance to infections.
The work conducted by Drs. Jaspan and Gasper is firmly rooted in the clinical setting, granting a strong appreciation for patient clinical needs and the logistics of clinical trials. Drs. Jaspan and Gasper are interested in collaborating with industry partners on projects to increase understanding of the links between the numerous biological factors that influence infant immunity and/ or HIV susceptibility, and ultimately contribute to the identification of new intervention targets.
Stage of Development
Pre-clinical in vitro
Pre-clinical in vivo
Clinical trial
Partnering Opportunities
Collaborative research and development opportunity
Sponsored research agreement
Consultation agreement
Clinical trial
Tissue sample access
Publications
Learn More