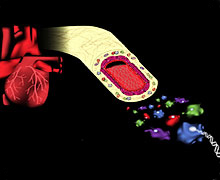 In the Majesky Lab, we use molecular, biological and developmental genetic approaches to address fundamental questions in the development and differentiation of blood vessels. Current research projects use both mouse and avian models. One major research focus is on vascular stem and progenitor cells that reside in the adventitial layer of artery walls. Another major interest concerns molecular mechanisms that control formation and differentiation of coronary vessels.
Lab News
Researchers from the Majesky Lab and Millen Lab published a paper in Developmental Cell reporting the first cellular and molecular mechanisms contributing to tissue regenerative wound healing properties in Acomys.
Investigator Biography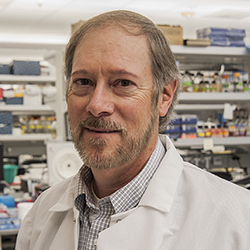 Mark W. Majesky, PhD
Dr. Majesky is a professor of pediatrics at the University of Washington and director of the Myocardial Regeneration Initiative at Seattle Children's Research Institute. The goal of this groundbreaking initiative is to understand the molecular mechanisms involved in the embryonic development of the heart and vascular system in order to discover and develop applications for stem and progenitor cell-based therapies. Eventually, Majesky hopes to lead a multidisciplinary team of experts in genetics, bioengineering, developmental biology, pathology and clinical pediatrics in translating discoveries made in the laboratory into therapeutic opportunities in the areas of congenital heart defects and other cardiac abnormalities. Additionally, he leads the stem cell research efforts for Seattle Children's Heart Center, where his work will benefit the heart failure program.
An internationally recognized expert in the field of stem cell biology, Majesky began his research career at the University of Washington and has held faculty positions at both Baylor College of Medicine in Houston and the University of North Carolina at Chapel Hill. He served as president of the North American Vascular Biology Association from 2008 to 2009 and in 2009 received the American Heart Association Special Recognition Award in Vascular Biology.
Contact Us
Physical Address
Seattle Children's Research Institute: Jack R. MacDonald Building
1900 Ninth Ave.
Seattle, WA 98101
Email