Team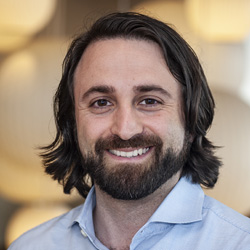 Nicholas A Vitanza, MD
My goal is to find safer and more effective therapies for children with central nervous system (CNS) tumors (meaning, tumors of the brain and spine). As a pediatric neuro-oncologist, the director of the Vitanza Lab at the Ben Towne Center for Childhood Cancer Research, and our CNS CAR T cell lead, I am fortunate to work at the intersection where laboratory science translates to new clinical trials. Our work has helped advance epigenetically targeted drugs and targeted immunotherapies - such as CAR T cells - to the clinic for patients with fatal tumors such as diffuse intrinsic pontine glioma (DIPG), diffuse midline glioma (DMG), and atypical teratoid rhabdoid tumor (ATRT). Overseeing our multiple open CNS CAR T cell trials has allowed me to connect with in need families from all over the world and our pledge is to provide expert, compassionate care to each child we meet.
Matt Biery

Scientist

Matt earned a B.S. in biology at the University of Oregon and an M.S. in molecular biology at San Diego State University. He is excited to work on generating treatment naïve models for DIPG and other pediatric brain tumors and identifying promising targets and therapies.

Leo Elena

Research Technician

Leo earned a BS in neuroscience and cognitive science with an emphasis in neurobiology from the University of Arizona. He is passionate about aiding in the improvement of the quality of life for pediatric CNS cancer patients via preclinical translational research using a targeted immunotherapeutic approach.

Davina Lau

Research Technician

Davina earned a BS in cell and molecular biology at Seattle University. She's excited to work on translational science projects to advance targeted biologic and immunotherapeutic treatments for children with CNS tumors.

Michael Meechan

Scientist

Michael earned a B.S. in chemistry and minor in music at the University of Washington. He is passionate about preclinical translational research and leads the lab's in vivo studies. Michael investigates novel therapies in patient-derived tumor models of life-threatening pediatric central nervous system tumors with the hope of best informing future clinical trials.

Edward Song, PhD

Postdoctoral Researcher

Edward earned a B.S. in Biological Sciences from the University of Pittsburgh and a PhD in Cell and Molecular Biology at the University of Pennsylvania, where his PhD study focused on CAR T cell therapy for glioblastoma under the mentorship of Drs. Michael Milone, Daniel Powell, and Carl June. Edward is passionate about doing translational research to develop novel cellular immunotherapies for CNS tumors from bench to bedside.

Andrea Timpanaro, PhD, MS

Postdoctoral Researcher

Andrea earned a B.S. and a M.S. in Molecular Biotechnology at the University of Insubria. During his PhD in Biomedical Sciences at the University of Bern, he performed surfaceome profiling of rhabdomyosarcoma and investigated B7H3/FGFR4 CAR T cells in vitro and in vivo models. Andrea is excited to work on translational research and to develop novel CAR T cell-based therapies for brain tumors.

Linh Vo

Undergraduate Student

Linh is a current student at Stanford University from Seattle working towards a degree in biomechanical engineering. She is interested in becoming a neuro-oncologist in the future and is passionate about further developing therapies and drugs for brain tumors.
Former Lab Members
Sophie Tahiri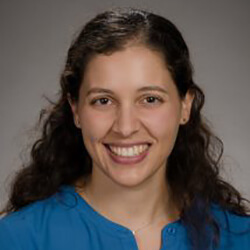 Graduate Student (PhD Candidate)
Sophie earned a B.A. with honors in neurobiology at New College of Florida, a MSc with Distinction in Molecular Medicine and Cancer Research at Brunel University London and is earning a PhD in Molecular Medicine and Mechanisms of Disease at University of Washington. She focuses on CAR T cell therapy for brain tumors.
Join the Team
Contact Dr. Nicholas Vitanza.