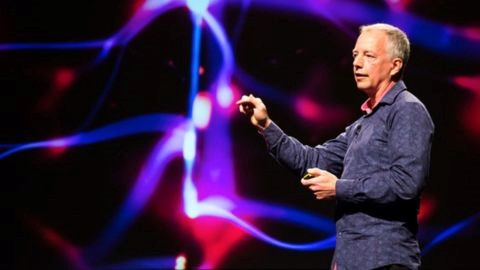 Our lab discovered Tumor Paint, a scorpion-derived mini-protein that delivers a fluorescent signal to brain tumors in order to guide surgeons as they operate. The clinical development product, Tozuleristide, has been advanced by Blaze Bioscience through five clinical trials and will soon be considered for approval by the FDA. Learn more in the popular press about Tumor Paint: CNN, CBS News Sunday Morning, The Guardian, NPR #1, NPR #2.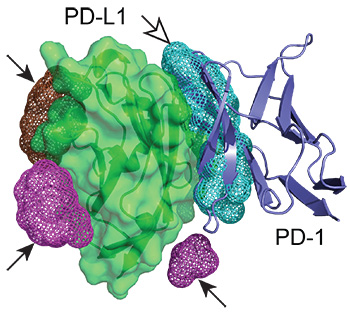 Over the past decade, we identified tens of thousands of cystine-dense-peptides (CDPs) in genomes from nearly all clades of life. Using in silico binding predictions coupled with diversity expansion through methionine and tyrosine substitutions, we recently expanded our nature-inspired CDP library to approximately a half billion compounds that can be rapidly screened for binding to candidate targets. Our initial work identified a PD-L1 binder that, when engineered into a bispecific format, outperformed an antibody-based bispecific comparator. This platform, along with our human antibody, camelid, and other platforms, provides an opportunity for trainees to identify novel binding proteins that serve as building blocks for protein, cellular, or gene therapeutics. Read more.
Immunotherapy seems incredibly appealing for brain tumors given that we've maximized the intensity of surgery, chemo, and radiation, and that these modalities are often insufficient and cause lifelong toxicities. Unfortunately, antibodies and most other drugs don't cross the blood brain barrier. While our colleagues at Seattle Children's are seeing progress with intracranial CAR T cells, the work is nascent, and we believe additional avenues should be explored. We propose taking advantage of resident immune cells to kill pediatric cancer cells by engineering protein therapeutics that can be injected/infused into the brain by surgeons following tumor debulking. Importantly, we are designing the candidates to be long-acting (4-6 weeks) and to overcome inhibitory signals that normally make brain tumor cells "invisible" to the patient's immune system.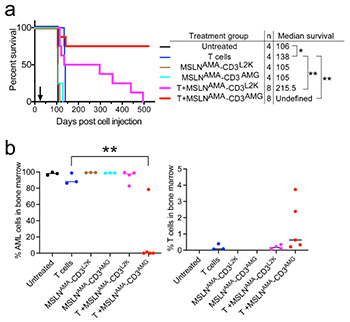 Blincyto was approved by the FDA in 2014 as the first bispecific antibody that extended the lifespan of some leukemia patients. Hundreds of bispecific antibodies have since been engineered, and more than 150 clinical trials are currently underway, but with very limited evidence of progress in solid tumors, brain tumors, or leukemias.
Focusing on pediatric acute myelogenous leukemia (AML) and neuroblastoma, our lab is designing and testing bispecific candidates that have the potential to advance to clinical development. At the same time, we're using these molecules to understand why responses are limited, so that we and others can overcome the obstacles to engaging successfully the patient's own immune system to reduce cancer burden.
Dr. Olson leads the Invent at Seattle Children's Postdoctoral Scholars Program, which seeks to educate 50 scientists from diverse backgrounds in the discovery of pediatric therapeutics using biotech approaches. Our lab supports the protein science component of many of these projects, ranging from autoimmune to mental health disorders. Review some of our recent protein therapeutics manuscripts. We are thrilled that Seattle Children's is investing $45 million in the Invent at Seattle Children's Postdoctoral Scholars Program with a commitment to raise $10 million more. If you are a graduate student who's interested in learning about cellular, protein, or gene therapeutics at Seattle Children's, please request an invitation to one of our roundtable information sessions using this form.