DIPG Research Program
Diffuse intrinsic pontine gliomas (DIPG) and diffuse midline gliomas (DMG) are childhood tumors for which there is no known cure.
Because of where these tumors are located in the brain or spinal cord, complete resection is not possible. Radiation and chemotherapy can sometimes improve symptoms and extend life. Radiation and chemotherapy can sometimes improve symptoms and extend life.
The DIPG Research Program at Seattle Children's focuses on DIPG, DMG and other life-threatening central nervous system (CNS) tumors through:
Comprehensive and coordinated clinical care designed to address each child's needs and circumstances
Innovative laboratory studies that help us better understand these tumors, predict their behavior and treat them more effectively.
Clinical trials of new therapies, including CAR T-cell immunotherapy
Dr. Nicholas Vitanza's research focuses on an integrated approach to DIPG and DMG in the clinic, in the lab and through development of new clinical trials.
About Dr. Vitanza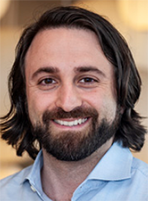 Dr. Nicholas Vitanza is a pediatric neuro-oncologist and translational scientist whose career is dedicated to the care of children with CNS tumors such as DIPG or DMG. During his oncology fellowship with Drs. Bill Carroll and Elizabeth Raetz at New York University, laboratory projects led to a COG clinical trial and an ASPHO's Young Investigator Early Career award. He completed a second fellowship in pediatric neuro-oncology at Stanford University, followed by a post-doc in Michelle Monje's neuroscience/DIPG Lab, in which he performed high-throughput drug screens in patient-derived DIPG models and mechanistic analyses of epigenetic vulnerabilities in DIPG. This work led to publications in Cancer Cell and Science Translational Medicine, as well as the preclinical foundation for a phase 1 clinical trial for which he is a co-principal investigator.
In 2016, Dr. Vitanza joined the faculty at Seattle Children's Hospital. The Vitanza Lab is part of the Ben Towne Center for Childhood Cancer Research. His current work focuses on creating treatment-naïve biopsy-derived patient-derived DIPG/DMG models, discovering and targeting molecular and immunologic vulnerabilities in these tumors and translating these findings into combinatorial clinical trials. Dr. Vitanza serves as Seattle Children's CNS CAR T-cell lead, overseeing three CAR T-cell clinical trials. He also is principal investigator of two phase 1 locoregional immunotherapy trials using chimeric antigen receptor (CAR) T cells: BrainChild-01 and BrainChild-03.
His goal is to better understand vulnerabilities in DIPG/DMG, to develop combinatorial CAR T-cell treatment and ultimately translate scientific discovery to improved outcomes for affected children.