Research Centers and Programs
Seattle Children's Innovative Technologies Lab (SCITL)
Using Technology to Improve the Lives of Children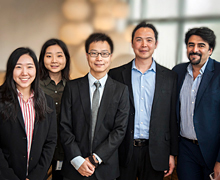 Seattle Children's Innovative Technologies Lab (SCITL, pronounced like the candy Skittles), directed by Dr. Frederick Shic, is dedicated to using, advancing and developing everyday technologies for improving the lives of children with autism spectrum disorder and other developmental disabilities. Our work focuses on both theoretical and applied advances that will help disconnected individuals connect with others.
SCITL's mission is to bring radical, state-of-the-art, transformative technologies into everyday use in order to improve diagnostic precision, advance novel therapies and better understand mechanisms of change throughout an individual's lifespan.
Areas of work include biomarker development – primarily using eye tracking and near infrared spectroscopy – to track the effects of treatment, understand developmental and behavioral heterogeneity and predict clinical outcomes both concurrently and prospectively.
We are also developing innovative technologies including mobile apps, video games, robots, smart toys and virtual reality systems to enable next-generation sensing and therapeutics.
Participate in Studies for Autism and Other Disorders
We combine expertise in technology with expertise in developmental science to bridge the gap between where a child is and where they can be. Our methods include software development, robotics, complex analytics and hardware engineering, all within the context of the strengths and weaknesses of individual children.
We currently have several studies underway. These are related to the development of social and nonsocial attention skills. They include watching videos and looking at pictures on a screen, and playing with video games, robots and other computer systems. We are studying both typically and atypically developing children and adults of all ages.
If you or one of family members is interested in participating, please email us your name and contact information and we will get back to you within one business day.
Investigator Biography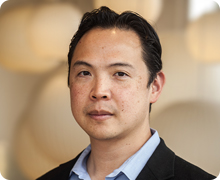 Frederick Shic, PhD, is an associate professor at the University of Washington and Seattle Children's Research Institute. His research interests include applications of eye-tracking and neuroimaging techniques (e.g., near-infrared spectroscopy and magnetic resonance spectroscopy) to the study of the social and cognitive development in infants, toddlers and children with autism, and the exploration of new technologies and methodologies for enriching both our understanding of autism and the lives of children with autism and their families. Shic received his doctorate in computer science from Yale University and his undergraduate degree in engineering and applied sciences from the California Institute of Technology.