Welcome to Saelens Lab
Current Research Projects
Dr. Saelens conducts research in environmental influences on physical activity and eating behaviors and on the psychosocial factors that influence individual choice for weight-related behaviors. This work includes examining how the neighborhood environment impacts weight status, physical activity and dietary behaviors across the lifespan. He also works in the evaluation and improvement of family-based behavioral treatment for pediatric overweight.
For more information on his current research projects, please visit the Current Studies page.
Investigator Biography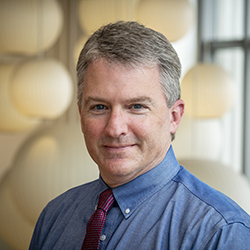 Brian E Saelens, PHD
Brian E. Saelens, PhD is a professor of Pediatrics and Psychiatry and Behavioral Sciences at the University of Washington and principal investigator at Seattle Children's Research Institute. His research interests include pediatric obesity treatment and prevention. His work examines strategies to improve the efficacy and reach of family-based weight management interventions for youth with already elevated weight status. He also explores how environmental factors and policies influence physical activity and eating behaviors in children and adults. He collaborates with community partners and local public health practitioners to help implement policy, systems, and environment change around healthy eating and active living. His work has been funded by the National Institutes of Health, CDC, USDA, and the Robert Wood Johnso Foundation. As of 2017, he has authored over 190 peer-reviewed scientific publications.
Contact Us
Physical Address
Seattle Children's Research Institute: Building Cure
1920 Terry Ave.
Seattle, WA 98101
Telephone
Email
Participate in Research
You can help us answer questions about childhood health and illness and help other children in the future. Learn more about clinical trials and research studies at Seattle Children's.