Jimenez Lab
Research Team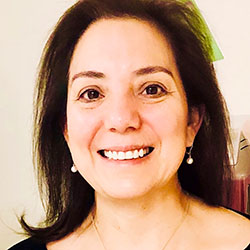 Nathalia Jimenez, MD, MPH
Nathalia Jimenez, MD, MPH, is Associate Professor and Vice Chair for Equity Diversity and Inclusion for the Department of Anesthesiology and Pain Medicine at the University of Washington School of Medicine. She is a pediatric anesthesiologist and principal investigator at Seattle Children's Research institute, and Associate faculty at the Latino Center for Health. Her research focus on health disparities and patient outcomes in Latinx children. Her work, funded by a K23 grant from NICHD, documented large long-term disparities in disability after Traumatic Brain Injury (TBI) among Latinx children specially among children of immigrant parents.  She developed and pilot-tested a culturally and linguistically concordant patient navigation program to bridge TBI care between hospitals and community services. She is currently funded by an R01 from NICHD to test the efficacy of this program in a multicenter effort.
Alyssa Virtue, MPH

Research Coordinator
Former Lab Member
Edgar Lopez-Baez, BA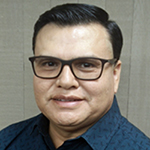 Edgar Lopez-Baez is a former member of the Jimenez Lab who played a key role in researching, developing and designing materials to help Hispanic families affected by TBI and stroke. He is currently a community health worker and pathways master trainer at the Foundation for Healthy Generations.
He holds a BA in computer science from the Universidad de Occidente in Sinaloa, Mexico, and a certificate in food nutrition and health from the University of Washington. He is currently pursuing a MPH.