Welcome to the Wilfond Lab
Dr. Wilfond, his collaborators, research team members, and trainees have made key contributions to improve the experience of families with trisomy 18 and other profound disabilities in accessing medical care; to understand the impact of newborn screening, carrier testing, and genetic testing on children and families; and to developing ethical approaches to conducting research on medical practices. Much of his scholarship is conceptual but he has conducted a wide range of qualitative research projects and has worked collaboratively on many quantitative projects. He has more than 25 years of experience as a research ethics consultant and contributed to the development of this emerging practice through leadership, scholarship, and service.
One cross-cutting approach across his teams' projects is developing method to communicating complex issues to people so that they can either express their perspectives on the issues to inform policies or can use the information make better quality decisions about health care or research. For close to a decade, he and his collaborators have worked with BoosterShotMedia, a creative communications team, to develop engaging audio-visual materials, including web-tools, comics and videos which have been integrated into many research projects. In the last five years, he and his collaborators have focused their research on the experiences of diverse communities that are typically under-represented in research.
---
Investigator Biography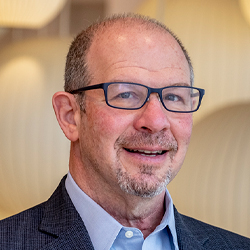 Benjamin S Wilfond, MD
Dr. Wilfond is an investigator at the Treuman Katz Center for Pediatric Bioethics and Palliative Care and a pulmonologist at Seattle Children's Hospital. He is a professor in the Divisions of Bioethics & Palliative Care and Pulmonary & Sleep Medicine, Department of Pediatrics, University of Washington School of Medicine. He is an adjunct professor in the Department of Bioethics and Humanities, University of Washington School of Medicine, and a faculty member of the Institute for Public Health Genetics, University of Washington School of Public Health. He founded and is former division chief of Bioethics and Palliative Care and former director of the Treuman Katz Center for Pediatric Bioethics and Palliative Care, the first such programs in the U.S. He founded and is the former chair of the National Human Genome Research Institute intramural IRB, and founded and is the former chair of the Clinical Research Ethics Consultation Collaborative, a national network to advance research bioethics consultation practice. Dr. Wilfond co-leads the Institute of Translational Health Sciences bioethics team with Professor Stephanie Kraft, which is integrated into many of the ITHS programs.
Dr. Wilfond is the research ethics case co-editor of the American Journal of Bioethics and on the editorial boards of the Hastings Center Report, Ethics and Human Research, and Journal of Genetic Counseling. He is member of the FDA Pediatrics Advisory Committee and the Standing Committee on Ethics, Canadian Institutes of Health Research. He is a past president of the Association of Bioethics Program Directors and has served on the American Academy of Pediatrics Committee on Bioethics, the American Society of Human Genetics Social Issues Committee, and the American Thoracic Society Bioethics Taskforce.
Dr. Wilfond attended Muhlenberg College, Rutgers University-New Jersey Medical School, and completed his postgraduate training at the University of Wisconsin. He has held faculty appointments at the University of Arizona, National Institutes of Health, and Johns Hopkins University.
---
Current Research/Scholarship Projects
The Wilfond Lab is currently focused on three research initiatives. One initiative has the goal to improve family and clinician collaborative decision-making for tracheostomies and home mechanical ventilation. The goal of the second initiative is to improve access to genetic services in healthy adults from diverse backgrounds to reduce risks from cancer. Third, is tailoring the informed consent process to better support research decisions in the contexts of 1) developing new and novel treatments for rare diseases, and 2 research on standard practices that is pragmatically integrated into ongoing clinical care. Dr Wilfond has collaborations with colleagues at Kaiser Northwest, Denver Health, University of California-San Francisco, Johns Hopkins University, University of University of Mississippi, Stanford University, Emory University and many others on projects related to disabilities and genetics, as well as on projects related to research ethics.
Disabilities
"What it means for our family" – Video Decision Supports for Parents Considering Chronic Pediatric Mechanical Ventilation
National Palliative Care Research Center
Co- Investigator
Genomic medicine and genomics research
Cancer Health Assessments Reaching Many (CHARM)
U01 HG007292 NHGRI
Multi-Principal Investigator
Building capacity to guide disclosure of genomic research results in the Chronic Kidney Disease in Children Study
U01 DK066143-19S1 NIDDK
Co-Investigator
Genetic Screening for Adult-Onset Inherited Cancer Syndromes in Minors: Policy Implications
R01 CA246589-S1 NCI
Consultant
The Dog Aging Project: Genetic and Environmental Determinants of Healthy Aging in Companion Dogs
U19 AG057377 NIA
Co-Investigator
Research within health care systems on standard treatments
Health Care Systems Research Collaboratory
U24 AT009676 NCCAM
Ethics and Regulatory Core Member
Hyperhydration to Improve Kidney Outcomes in Children with Shiga Toxin-Producing E. Coli Infection (HIKO STEC): A Multinational, Embedded, Cluster, Crossover, Randomized Trial
R01 AI16532 NIAID
Co-investigator
Structured Family Deliberation for Decisions about Home Ventilation: A Pilot Study
Seattle Children's CCTR Pilot award
Multi-Principal Investigator
Emerging cellular and genetic therapies
Supporting Patient and Community Engagement in Prospective Evaluation of Barriers to Patient Referral and Enrollment in Emerging Cellular Therapy Trials: Determining Methods and Structure to Improve Equity in Future Trial Design
U01 TR002487-03S1 NCATS
Co-investigator
Novel Gene Therapies for Pediatric and Young Adults with Sickle Cell Disease: Engaging Patient and Parent Stakeholders
Center for ESLI Resources and Analysis (NHGRI)
CERA Working Group Steering committee member
Cystic Fibrosis Gene Therapy Working Group
Cystic Fibrosis Foundation
Research Team Education Sub-Working Group member
Highlighted Publications
Janvier A, Farlow B, Wilfond BS. The experience of families with children with trisomy 13 and 18 in social networks. Pediatrics. 2012;130(2):293-8
Cho MK, Magnus D, Constantine M, Lee SS, Kelley M, Alessi S, Korngiebel D, James C, Kuwana E, Gallagher TH, Diekema D, Capron AM, Joffe S, Wilfond BS. Attitudes Toward Risk and Informed Consent for Research on Medical Practices: A Cross-sectional Survey. Ann Intern Med. 2015;162(10):690-6.
Wilfond BS, Kauffman TL, Jarvik GP, Reiss JA, Richards CS, McMullen C, Gilmore M, Himes P, Kraft SA, Porter KM, Schneider JL, Punj S, Leo MC, Dickerson JF, Lynch FL, Clarke E, Rope AF, Lutz K, Goddard KAB. Lessons learned from a study of genomics-based carrier screening for reproductive decision making. Health Aff (Millwood). 2018; 37(5):809-816.
Riddle L, Amendola LM, Gilmore MJ, Guerra C, Biesecker B, Kauffman TL, Anderson K, Rope AF, Leo MC, Caruncho M, Jarvik GP, Wilfond B, Goddard KAB, Joseph G. Development and early implementation of an Accessible, Relational, Inclusive and Actionable approach to genetic counseling: The ARIA model. Patient Educ Couns. 2021;104(5):969-978.
Boss RD, Henderson CM, Raisanen JC, Jabre NA, Shipman K, Wilfond BS. Family experiences deciding for and against pediatric home ventilation. J Pediatr. 2021;229:223-231
Participate in Research
Help us answer questions about childhood health and illness and help other children in the future. Learn more.
Contact Us
Physical Address
1900 Ninth Ave.
Seattle, WA 98101
Mailing Address
M/S JMB-6
1900 Ninth Ave.
Seattle, WA 98101