Welcome to the Weiss Lab
The Weiss Lab focuses on recruitment for clinical research with a particular interest in neonatal clinical trials. We have an overarching goal of improving child health through improving research in pediatrics. We strive for a better experience of being recruited for research for patients and their families and decreasing disparities in research participation, ultimately leading to a more representative population in research and hence less biased and more generalizable findings.
---
Investigator Biography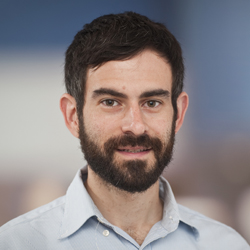 Elliott Mark Weiss, MD, MSME
Elliott M Weiss, MD, MSME is Assistant Professor in the Division of Neonatology at the University of Washington and faculty at the Treuman Katz Center for Pediatric Bioethics and Palliative Care at Seattle Children's Hospital. He is an attending physician in the neonatal intensive care unit and on the ethics consult service. He completed fellowships in Neonatology and Advanced Biomedical Ethics at the University of Pennsylvania, where he also received a Master of Science in Medical Ethics. His two major areas of scholarship are: 1) recruitment for clinical research, including improving recruitment processes, learning from the experience of research staff, and decreasing disparities in clinical trial participation; and 2) clinical decision-making, including models of shared decision-making, decision-making in times of uncertainty, communication, and considering the chronically critically ill. 
---
Current Research/Scholarship Projects
Dr. Weiss's current primary research focuses on pediatric research ethics, including improving how researchers conduct neonatal clinical trials.
Improving Diversity in Neonatal Clinical Trial Enrollment
The goal of this project is to describe how parents make enrollment decisions and create and pilot test a modified recruitment approach designed to improve the recruitment process and to increase participation of under-represented populations in neonatal research.
Source of Support: National Institutes of Health
Role: Principal Investigator
Enrollment and Demographic Characteristics of Research Participants in US Neonatal Clinical Trials: a Systematic Review
The goals of this project are to 1) describe the demographic characteristics of infants within published neonatal clinical trials; and 2) describe reasons for non-inclusion among infants eligible for neonatal clinical trials.
Source of Support: Seattle Children's Research Institute, Center for Clinical & Translational Research
Role: Principal Investigator
Validation of a Framework for Shared Decision-Making in Pediatrics
The overall goal of this project is to empirically refine a framework for implementing SDM in pediatrics using a diverse set of decision-making scenarios across multiple pediatric disciplines.
Source of Support: Agency for Healthcare Research and Quality
Role: Other Significant Contributor
Highlighted Publications
View a complete list of published work in My Bibliography.
Participate in Research
Help us answer questions about childhood health and illness and help other children in the future. Learn more.
Contact Us
Physical Address
1900 Ninth Ave.
Seattle, WA 98101
Mailing Address
M/S JMB-6
1900 Ninth Ave.
Seattle, WA 98101