Peter R. Kollros, MD, PhD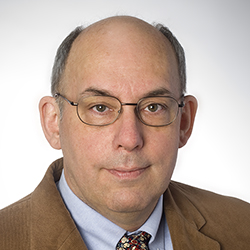 Dr. Kollros takes an incredible amount of time and care with my son at every visit. I feel like he actually hears what my concerns are and works very hard to help us find a solution. He can be very matter-of-fact, but there is no doubt that he cares for all of his patients and truly wants them to be able to enjoy life. He always gives me confidence as a parent and even when the news is tough, I leave appointments with him feeling hopeful and like I can tackle the challenges ahead. He always takes the time to talk directly to my son and manages to engage him. He is professional and caring.

We have seen many, many doctors during Matthew's life and there are few we have seen who have taken such time, dedication, thoroughness as we felt with Dr. Kollros. He was matter of fact, but we felt really listened and really tried to see beyond what was right there into what was causing Matthew's issues. I am so thankful that Children's has a Neurologist as talented and dedicated as Dr. Kollros.
Overview
Board Certification(s)

Neurology with Special Qualifications in Child Neurology
Pediatrics


Medical/Professional School

University of Chicago Pritzker School of Medicine, Chicago

Residency

Children's Memorial Hospital, Chicago
University of Michigan - Pediatric Neurology, Ann Arbor

Fellowship

University of Michigan - Pediatric Neurology, Ann Arbor

Clinical Interests

Neurological complications of brain tumors, language problems and Landau Kleffner Syndrome, school disabilities