Odessa Brown Children's Clinic
Events
Throughout the year, Odessa Brown Children's Clinic (OBCC) holds events for OBCC families and the community to connect. We also offer many community classes and programs.
Community Grand Rounds: The OBCC Town Hall Series
Saturday, February 11: Introduction to OBCC's Community Measurement and Innovation Hub and the new Governance Council, 11 a.m. – 12:30 p.m.
This is a virtual event.
The Odessa Brown Children's Clinic (OBCC) has established a Governance Council that works with Dr. Shaquita Bell, senior medical director of OBCC, to provide strategic leadership to achieve equity, diversity and inclusion priorities and emerging initiatives. During this conversation, the Governance Council will discuss the council's origin, mission, and work. Members will be available for questions and answers.
More information: Odessa Brown Children's Clinic Governance Council.
Related reading: Community-Oriented Primary Care: A Path to Community Development.
OBCC Governance Council Leaders: Jami Bess, Dr. Kenisha Campbell, Awa Gumaneh, Marva Harris, August Hunter, Taeya Kadoch, Christian Love, Dr. Harlyn Susarla, Drew Swanner, Ken West, Jazmin Williams
Community Measurement and Innovation Hub leaders: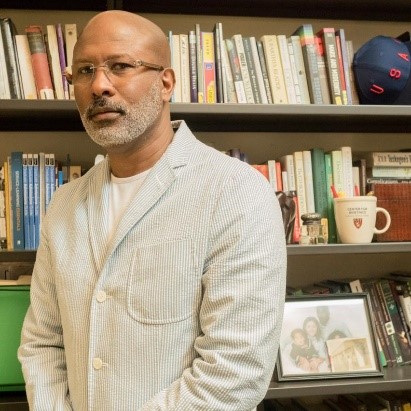 Dr. Max "Diego" Hunter is a bioethicist, cultural theorist, and community healthcare activist. Diego is currently one of the leaders in The Odessa Brown Children's Clinic, supporting efforts to establish the Community Measurement and Innovation Hub to promote evolution in healthcare and community-engaged research. In September 2022, Diego published a tome on black masculinity and literacy, Speech is My Hammer. He earned his Ph.D. in the Social and Cultural Foundations of Educations and master's degree in bioethics from the University of Washington, and two master's degrees, in history of science and education, from Harvard University. A renowned omnivore and soccer dad, he enjoys cooking, dining out, and walking on Alki Beach in Seattle, Washington.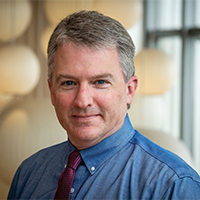 Brian E. Saelens, Ph.D., is a professor of Pediatrics and Psychiatry and Behavioral Sciences at the University of Washington, interim research director of Seattle Children's Center for Diversity and Health Equity, and principal investigator at Seattle Children's Research Institute. Dr. Saelens' research interests include pediatric obesity treatment and prevention. His work examines strategies to improve the efficacy and reach of family-based weight management interventions for youth with already elevated weight status. He also explores how environmental factors and policies influence children's and adults' physical activity and eating behaviors. As of 2017, he has authored over 190 peer-reviewed scientific publications.
Upcoming 2023 Town Hall Dates
Saturday, April 22 - More than a Metaphor: A holistic conversation on healing and re-establishing the BIPOC ecosystem in the healthcare professions
Saturday, May 13 - Healthcare crisis: Town Hall on Educating Latino Youth & Families on Dangers of Fentanyl: Opioid Overdose Rates Sound the Alarm
Saturday, June 10 - Gun Violence: Impact on Children
Saturday, July 8 - Boys to Men II: A conversation on the Art and Science of Parenting BIPOC Males
Saturday, August 12 - Topic to Be Announced
Saturday, September 9 - Topic to Be Announced
Past Town Halls
Visioning Session Events - sponsored by Seattle Children's and Odessa Brown Children's Clinic
Wednesday, March 15: Reimaging the Central District Clinic in the Spirit of Odessa Brown & Carolyn Downs, 6 - 7:30 p.m.
Northwest African American Museum, 2300 S Massachusetts St, Seattle, WA 98144.
Free parking is available in the parking lot, directly outside the museum.
Event details coming soon.
Other Community Events
Sickle Cell Disease Program Town Hall
Monday, Feb. 6, 2023 at 6 p.m.
This is a virtual event.
Seattle Children's and the Metropolitan Seattle Sickle Cell Task Force will host a sickle cell disease virtual town hall on Monday, 2/6 at 6 p.m. All families are welcome. Event details can be found here.
Saturday, March 18: The Kaleidoscope of Autoimmune Disease: Writing and Visual Art Workshops, 2 p.m. – 4 p.m.
OBCC Othello Clinic, 3939 S Othello St., Seattle, WA 98119
Parking available in garage.
Saturday, May 20: The Kaleidoscope of Autoimmune Disease: Writing and Visual Art Workshops, 10 a.m. – 12 p.m.
OBCC Othello Clinic, 3939 S Othello St., Seattle, WA 98119
Parking available in garage.
Participants will use writing and visual art to describe their experiences of living with, or caring for those, with various autoimmune diseases, highlighting the emotional, social and physical relationships between chronic illness, mental health, and healthcare disparities especially for those in communities of color, including Latinx, Black/African-American, Indigenous, and Asian Pacific Islanders.
Who May Attend:
Anyone aged 8-18 years, including cis-women and girls, trans-masculine, queer and non-binary folks that prior to gender-affirming care and expansiveness of gender expression, would have been assigned female at birth
Adult caregivers of the above folks
What to Expect:
In this 2-hour workshop, poet Suzanne Edison and visual artist Carol Rashawnna Williams will provide writing and visual art prompts and materials to help you express your experiences living with, or caring for someone, with an autoimmune disease.
The writing/art works will be included in a larger publication.
There will be an opportunity for participants to read and show their work (if they so wish) in a public event to be scheduled either at OBCC or another public venue.
Participants may attend one or both of these workshops.
Panelists:

Suzanne Edison, MA, MFA, is a poet, educator, former therapist, and mom to a young adult in remission from Juvenile Myositis (JM). She has been writing about, and publishing work about her journey with JM, as well as teaching writing workshops to teens, caregivers and medical providers for 15 years centered around the many aspects of living with and caring for those with autoimmune diseases.

Cultural Innovator Carol Rashawnna Williams, is a Professional Visual artist, musician, and mother of 2. She has spent more than 20 years utilizing art methodologies to pro-actively shift systems in business, education and at the government and institutional levels. She lives with health-related issues tied to environmental and hereditary influences. Carol has won many awards for her artwork and environmental work in BIPOC communities.
Register to join: https://bit.ly/3QW1jzh