What is Click?
Huron's Click Portal is a comprehensive suite of software solutions for managing the business of research. Click streamlines workflow and facilitates compliance for research organizations.
Seattle Children's Research Institute has implemented three modules in Click. The first is the Financial Disclosure Module, which helps research teams and the Office of Research Compliance (ORC) identify and manage potential conflicts of interest.
The second is the IRB Module, which helps research teams conform to federally-mandated management of human subject's research, including increased efficiency and greater standardization across documents and processes used by the IRB, and increased visibility during the review process.
The third and most recent implementation is the IACUC module, which was designed to help reduce noncompliance risk, and improved workflow with logical and efficient protocol data entry, review, and tracking. IACUC provides access to species, procedure, substance and training information at any given point in time and also helps ease the creation of periodic reports for OLAW, USDA, DOD, VA, and AAALAC. This module improves collaboration between investigators, IACUC coordinators, training coordinators, veterinary reviewers, and committee members through all IACUC activities.
The three modules are integrated, bringing further efficiency to research teams by checking compliance reporting of all study team members, and providing real time visibility to the work flow of studies in progress.
Who has access to Click?
Click is secure, which means only authorized individuals with a valid Seattle Children's username and password have access to it. Click users only have access to information and actions pertinent to their roles. If you need access to Click and have never accessed Seattle Children's network, please email Research HR.
How do I access Click?
Click can only be accessed from within Seattle Children's network, either at a Seattle Children's location with an established local Seattle Children's network, or offsite by establishing a secure network connection via remote access. Wi-fi connectivity is not recommended when using Click. If you need assistance logging in remotely to Seattle Children's network, please contact Seattle Children's IS Help Desk at 206-987-1111.
I'm logged on to Seattle Children's network. What do I do next?
Once logged on to Seattle Children's network, follow the steps below.


1. Click on the Citrix icon to open up the list of viewable applications.
2. Select the Click application icon from the list. This will open Click in an Internet browser session.
3. If you do not see the form shown below, click the Login link located at the top right corner of your screen. Use your Seattle Children's user name and password to access the system.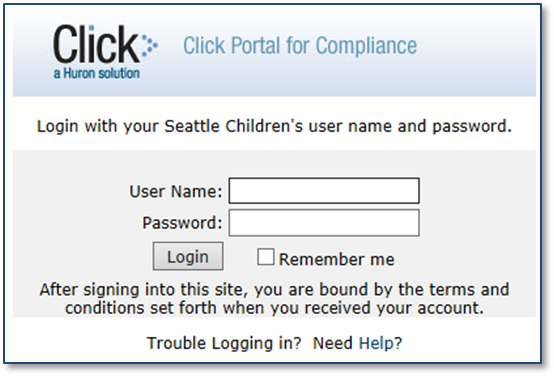 After you initially log in to the system, you can set your preferences to log you in automatically when you access Click.
To turn on Autologin, check the Remember me box the next you log in to Click.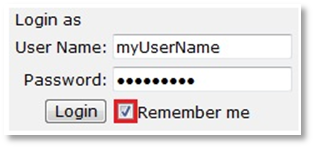 Important! Do not enable autologin if you are using a shared or public computer. Autologin could cause a security breach by allowing others to take actions as though they were you.
To turn off Autologin, click the Logoff link in the upper right corner. When you receive the logoff confirmation, select Clear Autologin.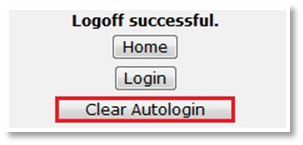 After Login – Using Your Inbox
Once you log in, you are taken to your Inbox work space (My Inbox), which lists the items that need your attention. From your Inbox, clicking the arrow next to the Financial Disclosure, IRB topic expands the menu and provides actions available to you.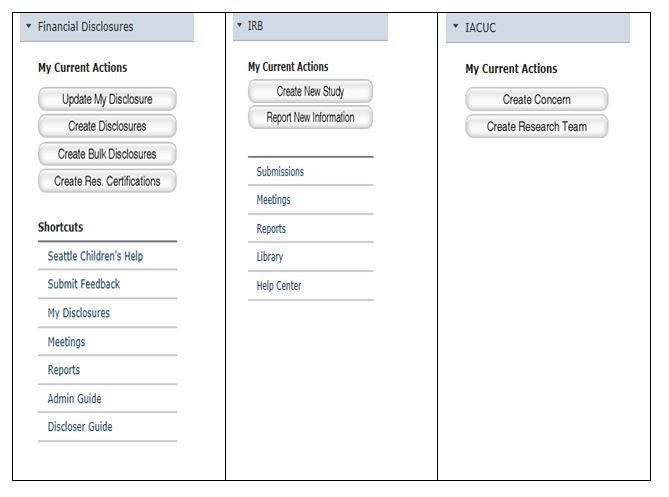 Other Tab Items Available from Your Inbox


For More Information Regarding Click Modules, see below:
Financial Interest Disclosure Module
Click IRB Module
Click IACUC Module
Click Reporting
Technical Issue Other Than Access?
Find a bug? Click not working as expected? Or have a suggestion? If a problem with Click has created a work stoppage for you, please contact IS Help at 206-987-1111. If you're having a non-urgent problem with Click, please submit an incident. If you have a suggestion for a change/improvement for Click please submit a request ticket.