Partnership Opportunities
Vaccines for Tuberculosis and Nontuberculous Mycobacterial Diseases
Translating vaccine and treatment candidates from the lab to clinical trials
Technology Overview
Infectious diseases are a leading cause of death worldwide. Tuberculosis alone kills more than 1 million people a year, with 8 million new Mycobacterium tuberculosis (Mtb) infections annually. Infections by nontuberculous mycobacteria (NTM) also seriously threaten health, especially for people who are immunocompromised or have cystic fibrosis. In the United States, the rate of NTM infections is higher than the rate of Mtb infections. Because pathogenic mycobacteria are often multidrug resistant and evade the immune system, treatment is a long regimen of several medications. For these reasons, novel translational strategies are needed to combat the growing burden of mycobacterial diseases.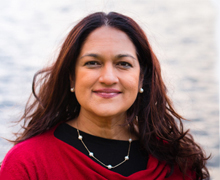 Dr. Rhea Coler
Dr. Coler is working to improve treatment for tuberculosis and NTM diseases by developing prophylactic and therapeutic vaccines, host-directed therapies, and combinatorial treatments. She has decades of experience working on infectious agents including Mtb and NTM. Her experience in preclinical vaccine development spans antigen discovery through in vitro assays with cultured mouse and human cells and in vivo animal models. She works with traditional protein/adjuvant vaccines in addition to novel vaccine technologies such as self-replicating RNAs. As co-discoverer of multiple vaccine antigens and co-inventor of tuberculosis vaccines that are being evaluated in humans, she has extensive experience with clinical trials including protocol design, data management, trial monitoring, quality assurance and close-out and report writing.
Dr. Coler and her team bring unique competencies to partnerships on mycobacterial vaccines and treatments. They use an experimental strategy that closely mimics human disease. Instead of lab-adapted strains, the team uses clinical mycobacterial isolates that are virulent and often drug resistant. For in vivo work, mouse models are generated by low-dose aerosol exposure to mycobacteria. In addition to measuring peripheral immune response, using blood samples, the group also evaluates more direct outcomes such as the bacterial burden in lungs and spleen and the mucosal response using bronchial lavage fluid. All lab members are trained in good clinical practice (GCP) for sophisticated, high-throughput assays including multiparameter flow cytometry, intracellular cytokine staining, microbial growth inhibition, and enzyme-linked immunoassays (ELISA).
The Coler lab is using RNA-seq to study gene expression profiles associated with human risk of serious mycobacterial disease and plans to recapitulate these profiles in preclinical models. Risk signatures could uncover new vaccine and treatment targets. Changes in signatures are potential biomarkers for evaluating the efficacy and immunogenicity of vaccines and immunization regimens.
Dr. Coler has industry experience as vice president of research and development at PAI Life Sciences, a Seattle biotech company. Her results have led to patents, start-up companies, and translation of vaccines from preclinical to clinical development. She is interested in contributing her expertise in multidisciplinary, international research to partnerships that advance vaccines and treatments for Mtb and NTM diseases.
Stage of Development
Pre-clinical in vitro
Pre-clinical in vivo
Partnering Opportunities
Sponsored research agreement
Collaborative research opportunity
Consultation agreement
High-throughput screening
Publications
Baldwin SL, Larsen SE, Ordway D, Cassell G, Coler RN. The complexities and challenges of preventing and treating nontuberculous mycobacterial diseases. PLoS Negl Trop Dis. 2019. 13(2):e0007083. doi: 10.1371/journal.pntd.0007083
Coler RN, Day TA, Ellis R, Piazza FM, Beckmann AM...The TLR-4 agonist adjuvant, GLA-SE, improves magnitude and quality of immune responses elicited by the ID93 tuberculosis vaccine: first-in-human trial. NPJ Vaccines. 2018. 3:34. doi: 10.1038/s41541-018-0057-5
Penn-Nicholson A, Tameris M, Smit E, Day TA, Musvosvi M,...Coler RN...Safety and immunogenicity of the novel tuberculosis vaccine ID93 + GLA-SE in BCG-vaccinated healthy adults in South Africa: a randomised, double-blind, placebo-controlled phase 1 trial. Lancet Respir Med. 2018. 6(4):287-298. doi: 10.1016/S2213-2600(18)30077-8
Baldwin SL, Reese VA, Huang PW, Beebe EA, Podell BK, Reed SG, Coler RN. Protection and long-lived immunity induced by the ID93/GLA-SE vaccine candidate against a clinical Mycobacterium tuberculosis isolate. Clin Vaccine Immunol. 2016. 23(2):137-47. doi: 10.1128/CVI.00458-15
Bertholet S, Ireton GC, Ordway DJ, Windish HP, Pine SO...Reed SG*, Coler RN*. A defined tuberculosis vaccine candidate boosts BCG and protects against multidrug-resistant Mycobacterium tuberculosis. Science translational medicine. 2010. 2(53):53ra74. doi: 10.1126/scitranslmed.3001094. *equal contribution.
Learn More