Partnership Opportunities
Treatment of Chronic and Recurrent Pain in Children
Clinical trial opportunities in pediatric analgesics
Technology Overview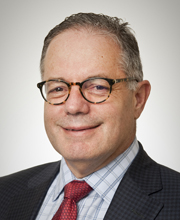 Dr. Gary Walco
There is a tremendous lack of analgesic medications approved for use in children and adolescents. While extrapolation may be reasonable for many medications used for acute pain, the problem is much more challenging for chronic and recurrent pain. The latter is relatively common in children, with epidemiological surveys reporting prevalence of 11-38% in community samples of children and adolescents. It is estimated that 5 to 10 percent of children experience disability related to chronic pain. Although the Best Pharmaceuticals for Children Act (BPCA) and the Pediatric Research Equity Act (PREA) were enacted over 15 years ago to encourage the pharmaceutical industry to perform pediatric studies for patented drugs, many companies continue to find it too risky, difficult, and expensive to successfully complete studies targeting chronic pain in children and adolescents. In addition to the unique ethical and pragmatic challenges facing pediatric clinical trials in chronic pain, lack of appropriate models and methodologies for assessing analgesic effectiveness in children contributes to the paucity of research in this area.
Dr. Gary Walco is a Professor of Anesthesiology and Pain Medicine at the University of Washington School of Medicine and the Director of Pain Medicine at Seattle Children's Hospital. He has conducted multiple studies on pain management and assessment in children and has published over 100 journal articles, book chapters, and abstracts, including a text he co-edited, Pain in Children: A Practical Guide for Primary Care. Dr. Walco is currently a special government employee, consulting to the United States Food and Drug Administration's Anesthetic and Analgesic Products Advisory Committee, and is the founder and chair of the Pediatric Research Network for Pain (PRN-Pain), an international collaborative organized to conduct analgesic trials in children. He has also served as a consultant to a number of pharmaceutical firms on analgesic trials for children.
Dr. Walco has recently convened a group of experts through PRN-Pain to develop a registry for pediatric patients with recurrent and chronic pain. Working in conjunction with the FDA and NICHD, this database is expected to collect and analyze data from thousands of children who have been evaluated in outpatient pediatric pain clinics across the US and Canada. It is anticipated that such a database could be useful in designing clinical trials by providing data on incidence, prevalence, population demographics, drugs currently in use, effectiveness in specific populations for specific indications, etc. PRN-Pain could also be an excellent resource for recruiting patients for clinical trials. Dr. Walco is interested in collaborating with potential industry partners on designing and conducting pediatric clinical trials, especially for non-opioid pain therapies.
Stage of Development
Partnering Opportunities
Clinical trial protocol development and review
Consultation agreement
Collaborative research opportunity
Sponsored research agreement
Access to patients and network of care providers
Publications
Learn More